Senior Yearbook Portraits taken on the 24th.

Seniors, if you do not want to use your current ID photo, for the 2022 Yearbook, you can get a new picture take on March 23rd in the staff lounge, next to the IMC, across from the Kingsman in the Penn commons (NOT staff dining, at the north end of the cafeteria).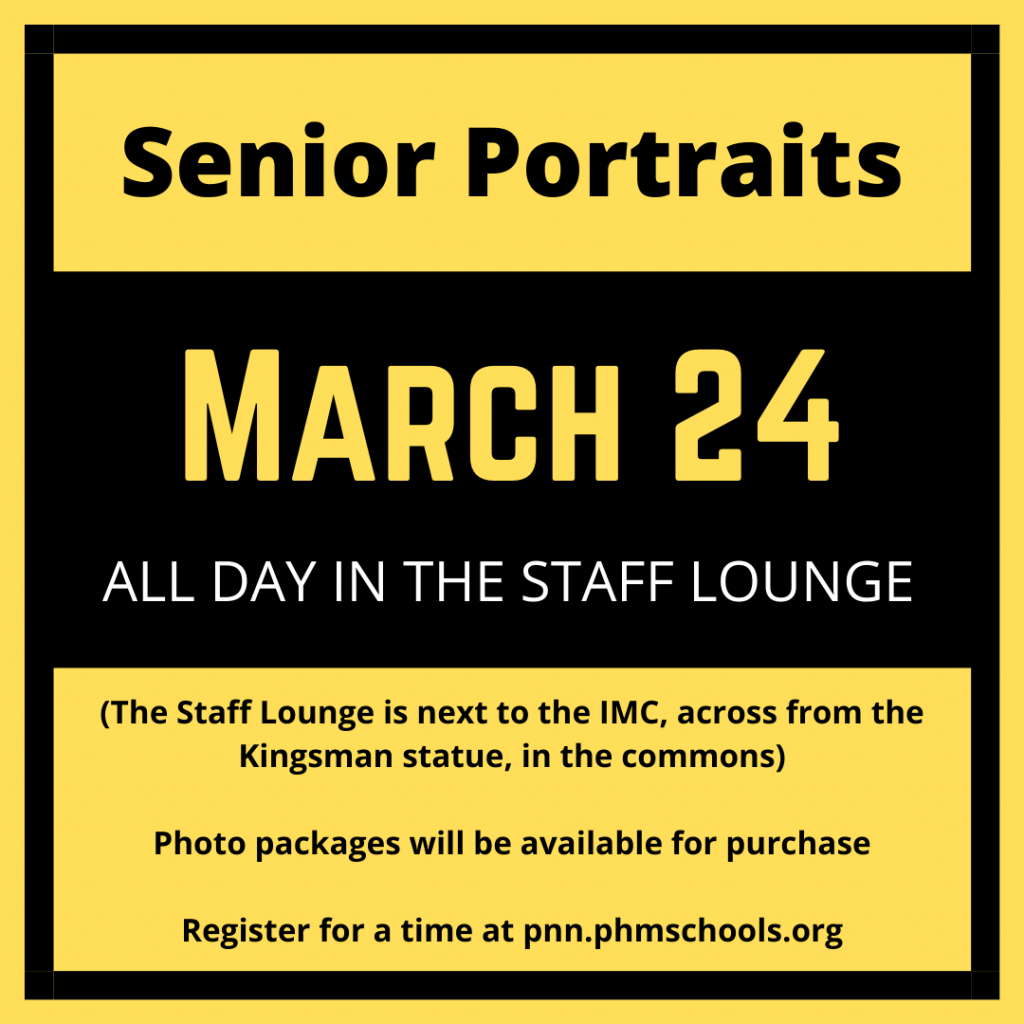 To sign up for a time, please use the form below. If you are not a senior or you are happy with your ID photo, you do not need to get your photo taken. This is the final retake session for 2022. You will be able to buy photo packages which will be distributed through English classes.
For more information and the latest updates, please follow the Penn Yearbook on Instagram @PennYearbook.