Penn Student does what Nobody has done Before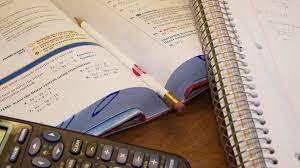 Recently, here at Penn High School, a student has managed to do what seems impossible. The AP Calculus test issued by College Board was completed with an outstanding score of 100. Student Felix Zhang, scoring a perfect, has done something nobody else in the world has ever done. 
When talking to Felix about the test, we asked him what preparations he used in order to be ready for this accomplishment. He explained that having a good and clear understanding of all the different formulas. He explained knowing when and how to use them is a great way to study along with other classwork.
When talking to Felix about his thoughts during the test and after seeing his score he said,
"Probably did not expect to get a 100% it was pretty shocking because like sometimes it is so easy to make a small mistake and just miss points."
Felix explained that it was shocking for him to wake up and see the emails stating he had scored perfect on the Ap Calculus test
With a score like this Felix has the opportunity to use this as a strong tool in order to apply for colleges and scholarships. Scoring 100% is not an easy task and has never been done before. While Felix is not certain where he wants to go for college he does want to pursue business possibly
Congratulations Felix on your impressive academic achievement. Penn thanks you for representing our school in a positive way. you sure are one smart cookie!