Battle of the Bands date changed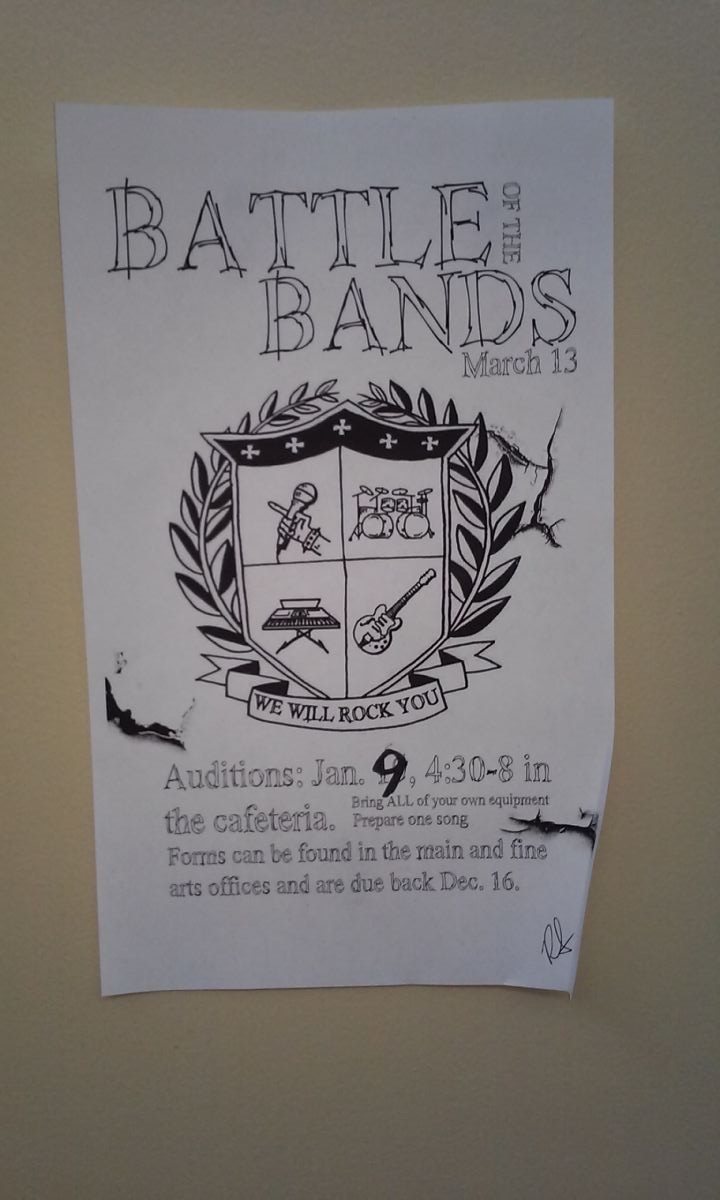 The Battle of the Bands date has been changed. The Battle will be held on March 27th, not on the 13th. 
Bands performing at The Battle are:
The Diabeastie Boys
Saint Lions
The Alteration
Silent Reina
Products of Society
The Black Marias
Paul Kwak and the Raging Loners
The bands will be performing in that order.
Good luck to all the bands participating! Hope to see you all at Penn on the 27th at 7:00 p.m.!