Boys Golf Hits Their Way to First Place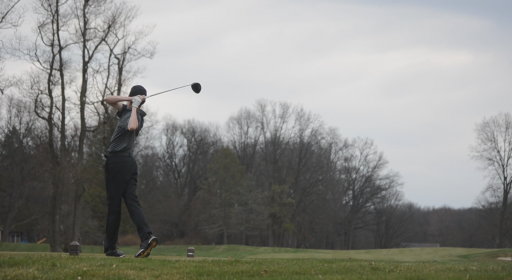 The Penn golfers dominated the NIC Championship on Thursday May 24th against Saint Joseph High School, Glenn High School, Marian High School and Mishawaka High School at Knollwood Country Club in Granger.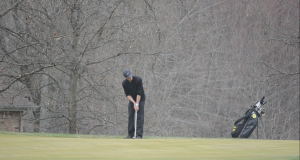 Caio Westlund | PNN
Penn golfers scored an astounding 310 (15 strokes ahead of the second place, Saint Joseph High School and 62 against Glenn High School). Marian and Mishawaka would tie for fourth place. Penn golfers Josh Yoder (77) and Ben Szklarek (78)( who finished third and fourth), Grant Wargo (83), Zach Hale (82), and Baz Furry (73) would all finish on top and take the NIC.
The NIC Championship was the final step for golfers to reach sectionals. Nine of the NIC teams will be playing at sectionals on the Riley Sectional at Erskine Golf Course in Bremen Friday, June 1st.