Kid's Dream Comes true thanks to Sculpture, robotics

Non-profit organizations around the world have been helping to improve our society and make the world a better place. Magic Wheelchair is a non-profit organization that helps build costumes for children in wheelchairs without any cost to the families.

"Our vision is to put a smile on the face of every child in a wheelchair by transforming their wheelchairs into awesomeness created by our hands and their imaginations."

Magic Wheelchair Organization
Magic Wheelchair's next big project is for a child named Zephan. He has cerebral palsy and loves Marvel Comics. PNN was able to meet with a member of the organization, Joe O'Reilly, on Zephans' journey and his new costume.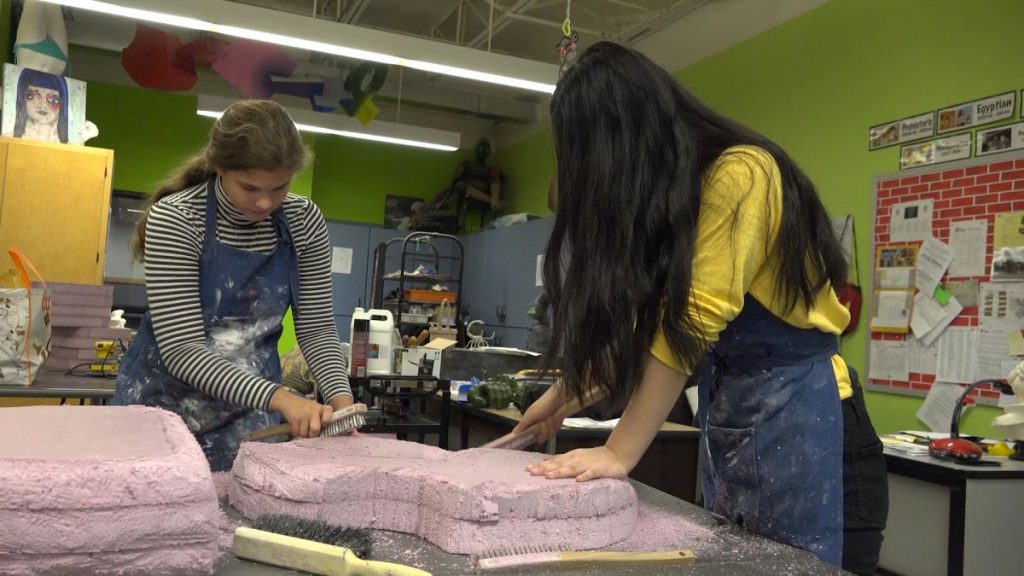 "A lot of these kids just love superheroes," says O'Reilly, "I think its a way for them to kind of help themselves get through the next procedure, the next medicine." Zephans' superhero is the Hulk. "When he has to go in for a doctor's appointment, he gets in his Hulk shirt and he just kind of feels invincible." 
O'Reilly got a chance to meet Zephan and asked what he wanted his costume to look like. When shown a picture of a Hulk toy, "he just got so excited…he can smile and laugh and he is moving his arms and he's just so excited."
The process of designing the wheelchair starts with a sketch to be approved by the child and their family. O'Reilly admits to "not being much of a sculptor," and contacted his friends, Josia Parker and Jim Langfeldt. Langfeldt and Parker both teach at Penn High School. Langfeldt is the teacher of the robotics department, and Parker is the teacher of the sculpture classes. Both departments "jumped on the chance" to work with Magic Wheelchair. The sculpture class worked on the body of the Hulk while robotics worked on the locomotion of the arms along with the lights and sounds of the costume. O'Reilly says, "the involvement and engagement from Penn have just been phenomenal and we're so thankful to have you all interested in that."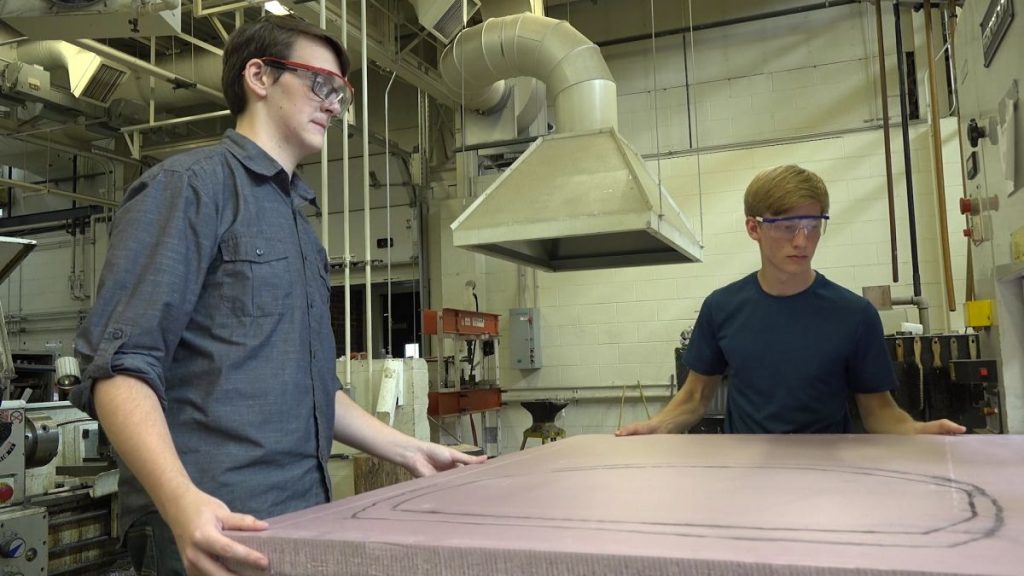 Students in both robotics and sculpture classes have plunged into the opportunity to help make Zephan's hung costume come to life. One sculpture, student Micheal Garcia, a senior, told PNN "We really didn't know anything coming into this class, but it's a great opportunity to help people." Micheal explained, "my role is the front of the Jeep, the fenders and the tires." When sharing about his experience with the wheelchair he said, "I've never done something like this before, so this is new to me and is cool to be a part of." Micheal expressed.
Madison Barnhart, in the class of 2021, is a sculpture student working on the project. "Were learning how to form realistic figures," in addition, she told us they are "making cool wheelchairs and costumes for a kid who is medically fragile … I'm making the body, the whole torso, and the face." Madison told us.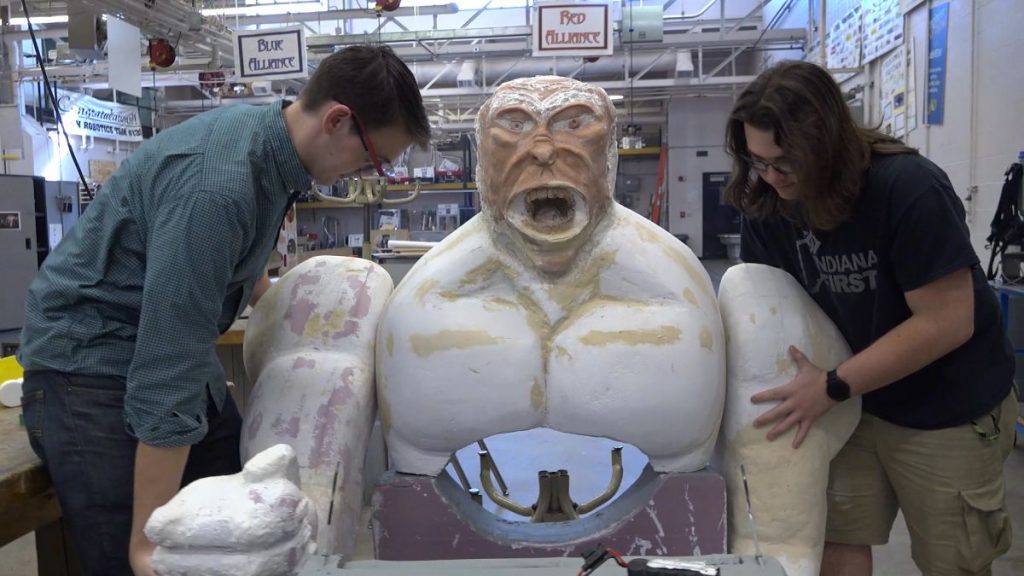 With the collaboration of Magic Wheelchair, Penn Robotics, and the sculpture classes, Zephan will be able to trick-or-treat in an automated wheelchair with lights, sounds, and moving arms. Not only will projects like these dramatically affect the life of Zephan and other medically fragile kids, but Penn students can expect to see many more projects like these headed their way.
Beginning with the class of 2023, Indiana graduation requirements will include students to have been involved with a service, work, or project-based learning experience. Luckily this Magic Wheelchair project has been successful, and Penn students can look forward to changing the lives of many more kids.