Neighborhood Comes Together and Hosts Parade for Little Girl's Birthday

This is Maiya, a nine-year-old girl. Who has a heart of gold, and wants nothing but happiness for others. She's in third grade at Meadow's Edge Elementary.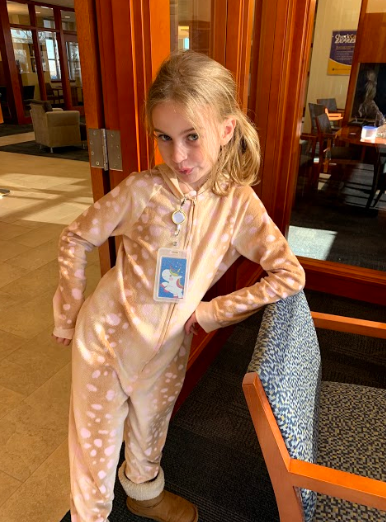 Her ninth birthday was supposed to be a special one, an American Girl doll themed party with her closest friends where they would make crafts for their dolls, have pizza for dinner, the stay up late talking about all the boys they secretly had a crush on. Sounds picture perfect right?
It was going to be for Maiya, then the COVID-19 pandemic swept in and her parents were forced to cancel the party, along with all other birthday fun that included leaving the house.
Maiya's mother Joan Renbarger took to the Crescent Oaks neighborhood Facebook page so her daughter's day could still be special while practicing social distancing.
At first, she just asked for anyone who drove by their house to honk just so that Maiya could know she was loved. Cheryl Wiseman said she's been working from home recently but she'd "drive around the block just for her". Then one neighbor Joe Horvath suggested that they get a line of cars to honk at once mimicking a parade. More neighbors starting pitching in suggestions such as having everyone decorate their cars, sing happy birthday from their cars, Ryan Benassi even offered to borrow a fire truck and police car to start things off with a rumble.
Next Ann LeVan coordinated a time and starting place for the parade, and even reached out to some of Maiya's friends and teachers to come. In just hours a full-blown parade had come together. Multiple people had offered to decorate their cars, make signs, throw out presents and other birthday memorabilia.
The next day the family said how throughout the day they were finding cards in the mailbox with balloons tied on, yard signs that said "Happy Birthday Maiya!" with all the things they loved about her and streamers hanging off.
"This is the true definition of a community"

Elissa Chudzicki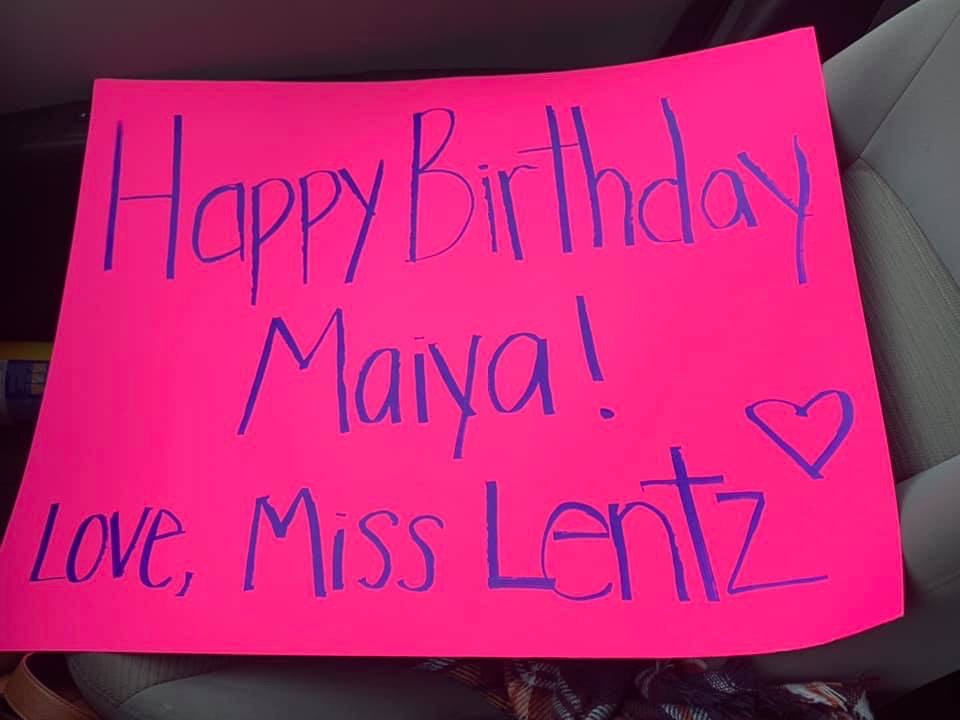 Finally, the wait was over, Joan lured Maiya outside saying that she had a present outside to give her. Then when the fire truck came rolling around corner Joan says Maiya had a "complete look of awe on her face". She got to see so many of her friend's cars decorated with balloons and streamers with them piling out of the sunroof to sing happy birthday and say hi. Her teacher (Hannah Lentz) made an appearance that Maiya said made her "feel so loved as a student". People they barely even knew had come to give her happy birthday wishes.
The women of the neighborhood were definitely touched, family friend/ neighbor Keagon Jacques says how she was "crying for her [Maiya] and with her" Elissa Chudzicki said how the experience "still makes me cry" and Joan said how her, Maiya and myself were all crying tears of joy.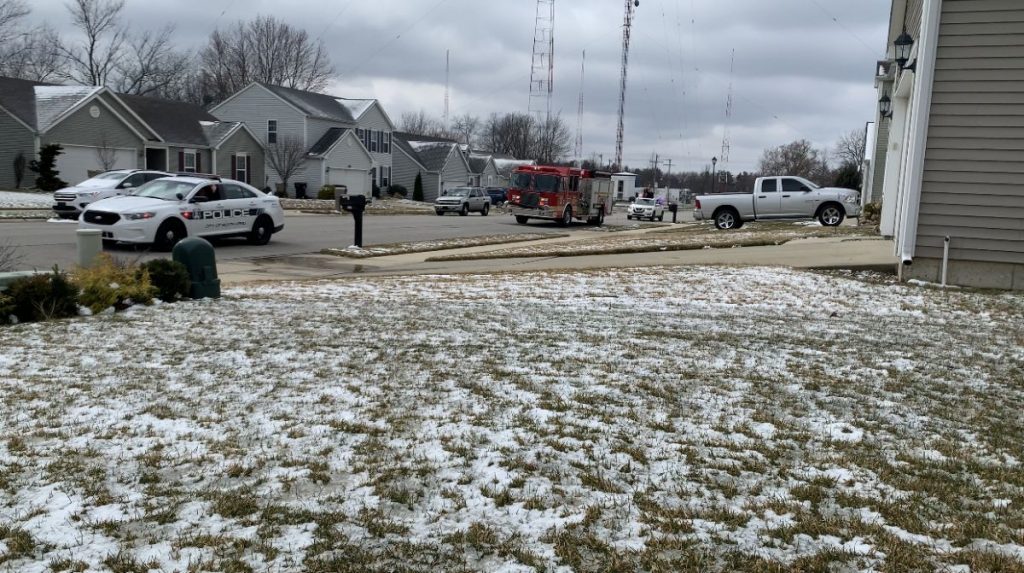 In times like these, it's important to see communities coming together for a good cause (while practicing social distancing of course). Maiya's uncle Rick Daniels said in a Facebook post how there's "Unity in Community". Elissa Chudzicki mentioned how the whole situation "Makes my heart so very happy! This is the true definition of the community!". PHM teacher Hannah Lentz said she's "so thankful to be a part of this lovely community through the mountains and valleys."
For other children who might be angry about being cooped up in the house, the Baltimore Sun suggests using this as an opportunity to validate their feelings and encourage them to talk about what they're feeling. Child Mind Institute mentions that you should inform kids on what is going on with the COVID-19 pandemic. Likewise, they advise against volunteering too much information but advocate for just answering the questions children might have now and keeping them updated as things progress.
As you've most likely heard the CDC recommends washing your hands for at least 20 seconds. But for kids try and make it into a game by singing the ABCs three times fast or singing the happy birthday song to your pets. While it may not be the most exciting try sticking to a routine, especially for the littles. For example, every morning when Maiya gets up I have her read for 20 minutes after breakfast because her e-learning requires her to. Other ways to have a fantastic birthday or even just things to do when you're bored at home can be found on the PNN website or Instagram (@pennnewsnetwork).
While not everyone can have a day as cool as Maiya's, we hope that you're having fun on your corona-cation!