Penn and Mishawaka face off for the last time in the backyard brawl

Penn vs Mishawaka. It doesn't sound like much, just two High Schools in Mishawaka, Indiana. However, to students of the schools, it means so much more.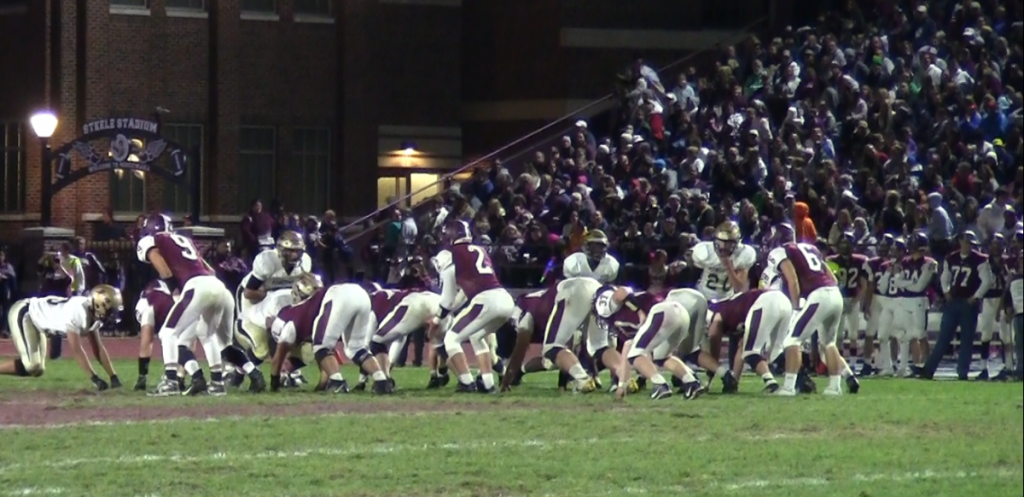 For years, Penn has had a rivalry with Mishawaka High School, but this year marks the end of ages for these two schools. Alas, Mishawaka is moving out of the NIC, and setting anchor into the Northern Lakes Conference. This will end the era of Penn vs Mishawaka for the least of 4 years.
It isn't just a game it fosters our community. A community of students who may or may not have grown up together. It's almost as if the schools are neighbors. The biggest talk of this massive rivalry, was the football matchups. This is called the "Backyard Brawl."
On Friday, October 18th 2019, the last Backyard Brawl took place at Steele Stadium, home of the Mishawaka Cavemen. It was a back and forth match. The atmosphere of the game was exhilarating. The rough cheering of each teams' crowds was the kind of atmosphere any player would want to play in.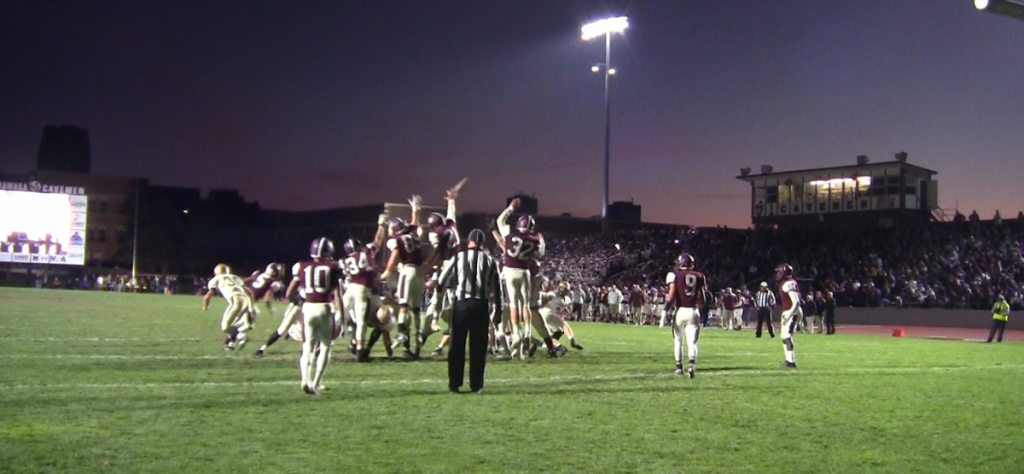 Penn scored first. And then scored again. That put them up 14-0 in the early stretch of the game. As halftime came around, Mishawaka scored its first touchdown, on a run by Quarterback Justin Fisher.
Penn Junior Running Back Kyle Riffel was interviewed about his team's performance against Mishawaka.
"I knew that we were going to win," said Riffel. "We definitely worked our hardest during practice."
Riffel also stated that the win meant a lot to the whole team, stating that it was a huge confidence booster.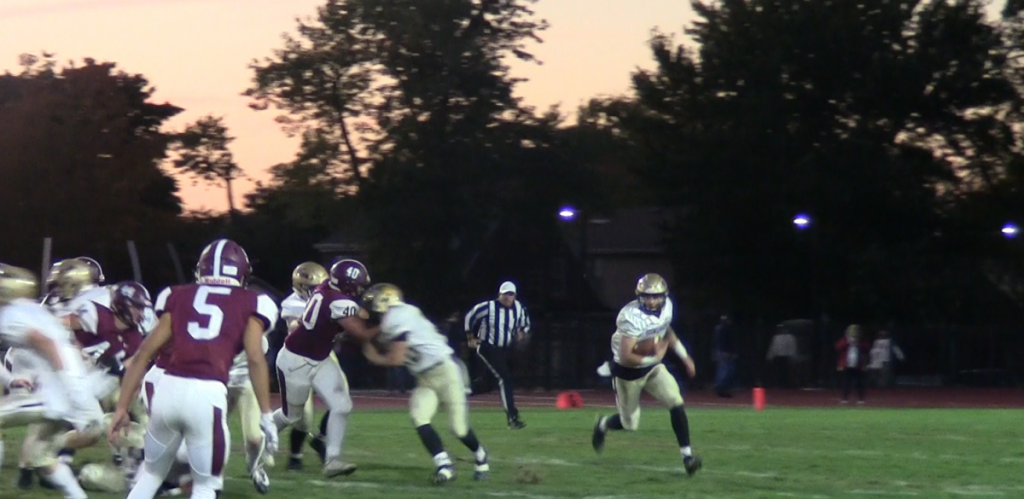 And so ends an era of the Backyard Brawl, and Penn wins the last dance, 21-13. As both communities came together for the last time, many memories will be shared between Penn students and Mishawaka students.