Kingsmen March On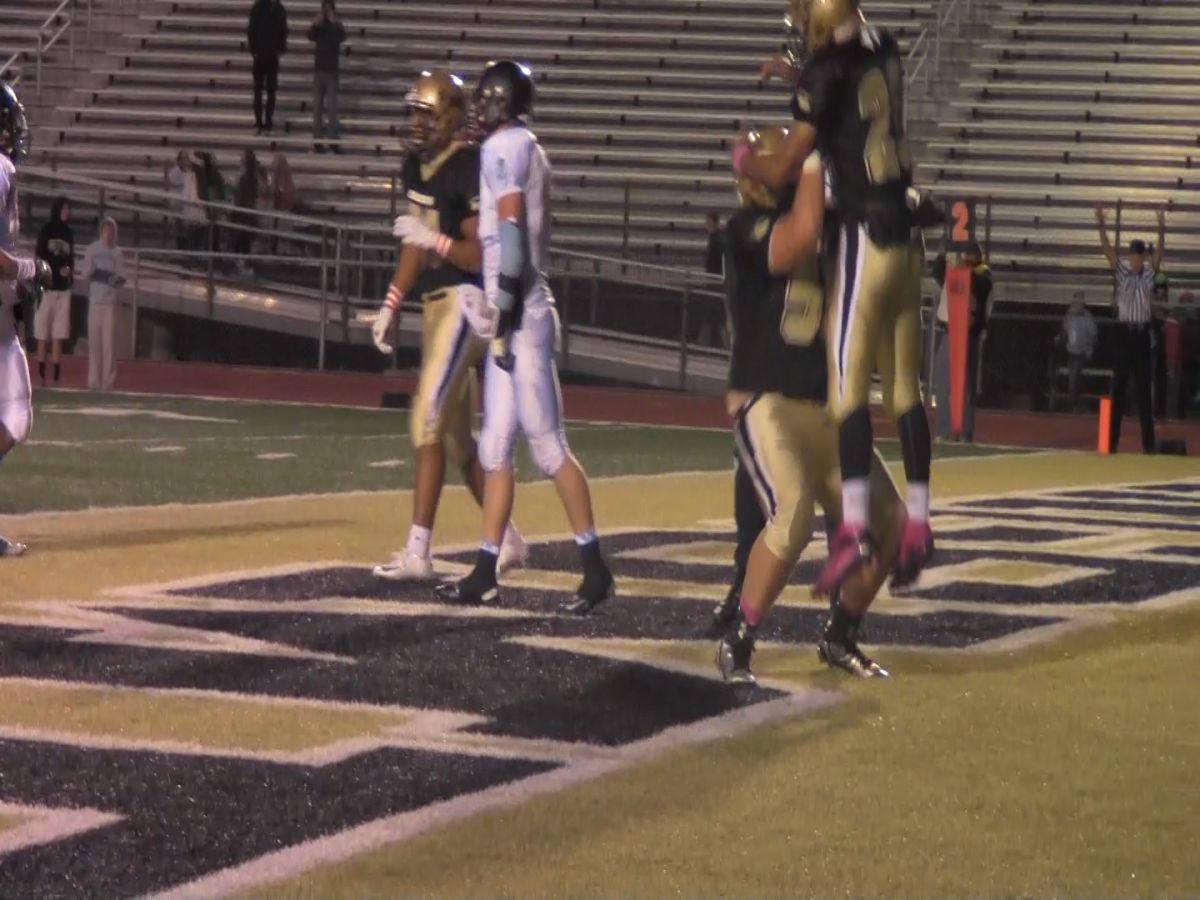 After a rainy and cold day, the Penn Kingsmen took to Freed Field to showdown with the South Bend Saint Joseph Indians. The rain gave way to bitterly chilly temperatures and gusty winds. The elements proved to offer some challenges to both teams; nevertheless, the Kingsmen were still able to perform incredibly well and they ended up winning the game by a final score of 43-0.
Penn received the opening kickoff and came out strong, punching the ball into the endzone on their first possession of the game.  On the ensuing St. Joe drive, the Penn 'Wild Bunch' defense forced and recovered a fumble, which would result in another score. Not even halfway into the first quarter, the Kingsmen had a two-possession lead and plenty of momentum. They would ride that momentum through the first half, taking a 29-0 lead into the break.
The second half yielded very similar results as Penn continued to build on their lead. Halfway through the third quarter, the game was turned over to the second stringers who held and built on to Penn's already impressive lead.
When the final whistle blew, Penn had won the game easily. the victory improves Penn's season record to 7-0 on the year. Their next game is in South Bend against the South Bend Riley Wildcats.
Riley has a 1-6 record on the year, and they are coming off of a 60-7 to Mishawaka Marian. The Wildcats have allowed a NIC-worst 280 points, where as Penn has allowed only 66 – the best mark in the NIC and the best mark in Class 6A. Penn's offense has been just as dangerous, scoring 312 points on the year, second to only Mishawaka in the NIC and second to only Jeffersonville in Class 6A. Riley, on the other hand, has scored only 114 points on the year – the fourth-worst mark in the NIC.
The Penn-Riley game will kickoff on Friday, October 10 at 7:00 at Jackson Field