No Tricks, Just Treats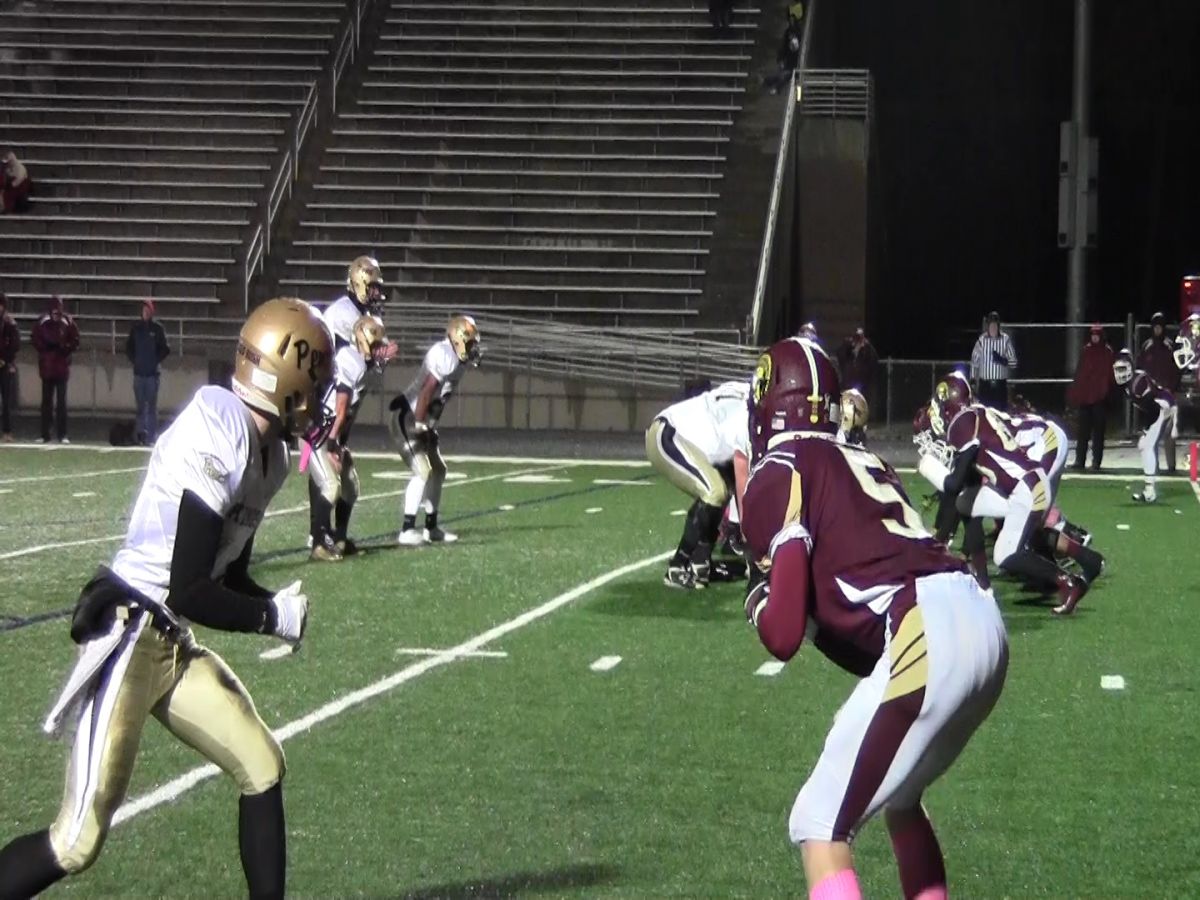 This past Friday night, instead of Trick-or-Treating, the Penn Kingsmen spent their All Hallows' Eve on the gridiron, facing off against against the Chesterton Trojans in the Class 6A Sectional Championship game. The game was accompanied by freezing cold temperatures, gusty winds, and a steady stream of sleet.
The two teams ran the ball for most of the night, as throwing the ball proved to be incredibly difficult given the conditions. That being said, the run game had its times of struggle as the two teams combined for 11 fumbles (3 by Penn, 8 by Chesterton).
The game ended with a 41-6 victory by Penn. Penn will take on the (6-5) Merrilville Pirates this Friday night, November 7th, at 7:30 P.M here at Freed Field.
Merrilville is coming into the game after narrowly defeating Lake Central 21-19  in their Sectional Championship game.