About
The Penn News Network
Since 1994, the Penn News Network (PNN) has been gathering and reporting the news of Penn High School. The team airs PNN, the weekly news broadcast that brings Penn High School its first look at all the day's news and announcements.
Our organization also publishes news to social media and digital signage in the halls of Penn High School. We cover stories that range from daily announcements to in-depth feature stories about what is happening in the Penn community. Reporters for PNN attend academic, sporting, and social events every week to keep the Penn student body up to date on what is going on around campus. You can find the work of PNN reporters on Youtube, Twitter, Facebook, and Instagram (@pennnewsnetwork). PNN students compete in the annual J-Day competition hosted by Ball State University.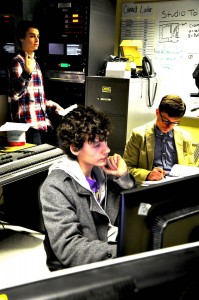 If you are a student interested in taking PNN classes, you can contact Mr. McNulty through the contact page. You can use the same page if you would like to see a story covered or would like additional information about our organization.
Course # 0369 Radio & TV I
This introductory study of broadcast media (television, film, and Internet) aims to analyze and criticize mass media communication from the perspective of the humanities. Instruction will begin in the area of media literacy. We will examine messages through mass media, and we will deconstruct them as we move into the producing mode of class.
A significant goal of the course is to prepare students to produce PNN, Penn High School's bi-daily news show. Readings will be informative and deconstructive, and students will strive to develop media literacy as well production skills. This course is a prerequisite for Radio & TV II.
Course # 0371 Radio & TV II
Equipped with an in-depth understanding of media, their aesthetic function, their social, historical, and political impacts, these second-year students will continue their work in the PNN television studio in a more intensive application of theory and technical skills.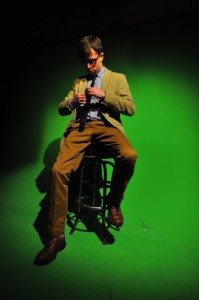 Building upon understanding and skills developed in the Introduction class, students will produce, write, edit, and broadcast a daily announcements program, a biweekly news magazine show (in the format of Dateline, 48 Hours, or CBS Today), create advertising spots, specialty videos, and independent films. As a requirement, students will be expected to work outside of class on projects and attend extra-curricular functions held at Penn High School. All work will be produced for an outside audience, and the majority of student work will be published to the Internet.