Before Winter Break, the Penn robotics FTC team went to New Prairie to compete with 15 other schools in the area. This season's game mode known as "Freight Frenzy" consists of several different ways to score points. As the title implies, it involves moving freight items into a scoring location and getting more points for the number of objects transported.
There were 15 qualifying games, each earning the team points depending on their performance. Penn's team, "Bermuda Bots", destroyed the competition placing 2nd place out of 15 teams, and adding new personal records to the Penn repertoire. After speaking with the head driver of the bot Henry Gillin, we are told, "Driving went a lot better today. I was able to move the bot a lot more efficiently and that helped us score more points."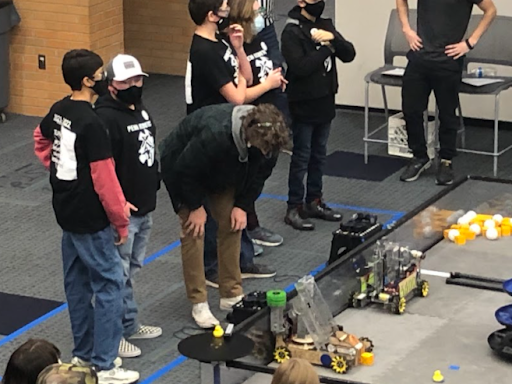 The team will be taking a small break before next competition in mid January. According to the team, they are fully done developing the bot and will only practice driving the bot from now on as well as working on making adjustments.