Japanese Club to meet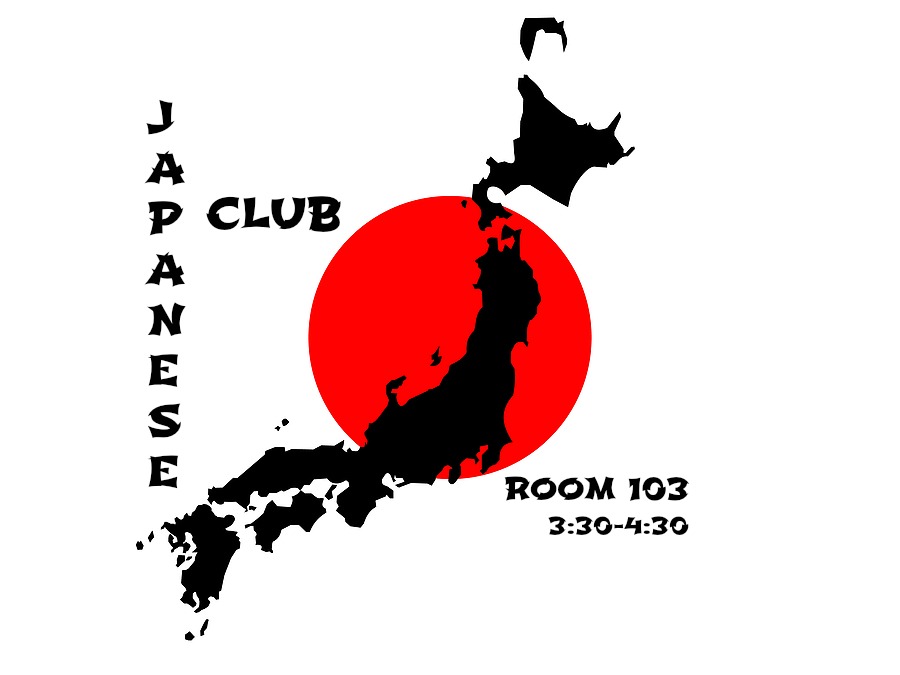 Interested in cosplay, anime, or just Japanese culture in general? Well if you are, then Japanese club is for you!
Japanese club will be hosted this Oct. 8 in room 103 from 3:30-4:30.
The plans of this year's club include a:
Potluck & Cosplay Party
Animation Night
Year-End Party
Tea Ceremony
Restaurant Visit
Garden Visit
& More
To join you need to bring $5 to the kick-off meeting.