Mrs. Brown, the Penn ski club director, claims that membership in the Penn ski club is at an all-time low.
As of Thursday, November 19th.–the day before all forms and money are due, only 21 Penn students have signed up to ski six Tuesdays in January and February.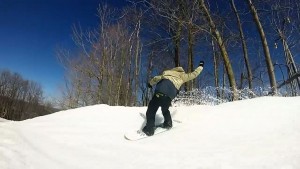 "Students are not seeing the messages, not watching PNN, not reading their emails," said Brown.
Last year and in years past, Mrs. Brown would make announcements in the morning over the PA system, she said.
Because those announcements cut into instructional time, they are no longer used. "Students, [need to] read daily announcements on the Penn web page," Mrs. Brown said.
PNN has aired announcements on the show, and they have posted them to the website, but that may not be enough for students to get the message in time for Friday's deadline.
Students who are interested in joining the ski club this year are urged to get in touch with Mrs. Brown (rbrown@phm.k12.in.us) or turn in their forms and their money by this Friday to the bookstore.