Support your Penn Marching Kingsmen – test drive a Ford!
Are you a fan of the Penn High School bands? Well, they need your help. The Penn Marching Kingsmen are hosting a fundraiser to raise up to six thousand dollars for the band! The money raised will "go toward the Penn Band program" according to the director of the Penn Symphonic Band, Chris Paulson. This money will benefit the marching band expenses, the concert band instruments so students can rent instruments without paying a fee, and overall, benefits the band program as a whole.
Penn band students are also given flyers to give out to people, and with every three flyers that people bring in to the test drive with the students name on it, the student is entered in the drawing for a $100 cash prize. Also, with every parent that fills out a form given at the test drive, they are entered into a drawing for a $100 Visa gift card.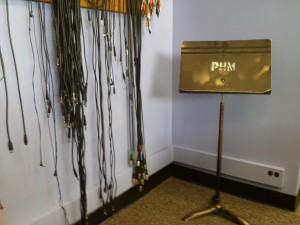 "We are asking people to come and give a test drive of a Ford car, and with every test drive, Ford gives a $20 donation to the band, which can raise up to six thousand dollars for our programs. We're hoping to have free prizes as well as a free test drive," Paulson said.
The fundraiser takes place at Schmucker Middle School on Saturday, September 13th. The time frame of the event is 8am to 4pm. Come in early to get your free test drive, and support your Marching Kingsmen!