Penn Quiz Bowl team loses to St. Joe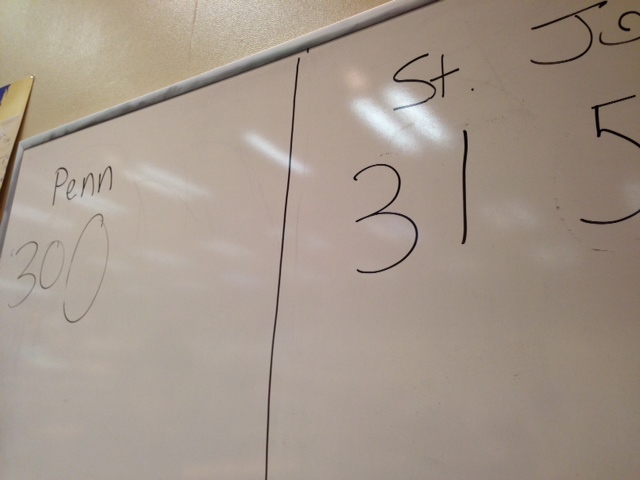 On Wednesday November 12, Penn High School's Quiz Bowl team had a match against St. Joe at Penn High School.

At the end of the first round Penn was winning against St. Joe, but at the end of the second round St. Joe had pulled ahead by over 100 points. In the final round Penn pulled ahead but later fell behind towards the end of the round, and by the end of the match lost by 15 points. The overall score for the match was St. Joe 315, Penn 300.
Quiz Bowl Coach Mr. Thompson had a few comments on how the team did that day. ¨I thought they did a fantastic job.¨ Thompson said on the results of the match. ¨We need to improve in the areas of knowledge. Specific categories [to improve would be] geography, I think we could get better and [also] literature.¨