Bubble bash 2019 turns out to be a huge success

Each year the Penn-Harris-Madison Education Foundation hosts their biggest fundraiser of the year the Bubble Bash. Although the event is primarily based around a bubble filled fun run there's also a silent auction, many health-related booths, and student performers from all around the corporation.
On Saturday, May 4th thousands of people gathered at Penn high school for this event. There were approximately 560 people registered to run the race, 40 sponsors, 14 vendors, 6 student groups and countless volunteers.

One of the activities provided were various vendors showcasing their products or activities. Some vendors present were: St Joseph health systems, Healthy Happies on Main, Pearle Eye Vision, Old National Bank, Mishawaka Parks Department, Bethel College, Penn Robotics, Foreign Exchange Student Program, Martins School of Cooking, and Sylvan Learning.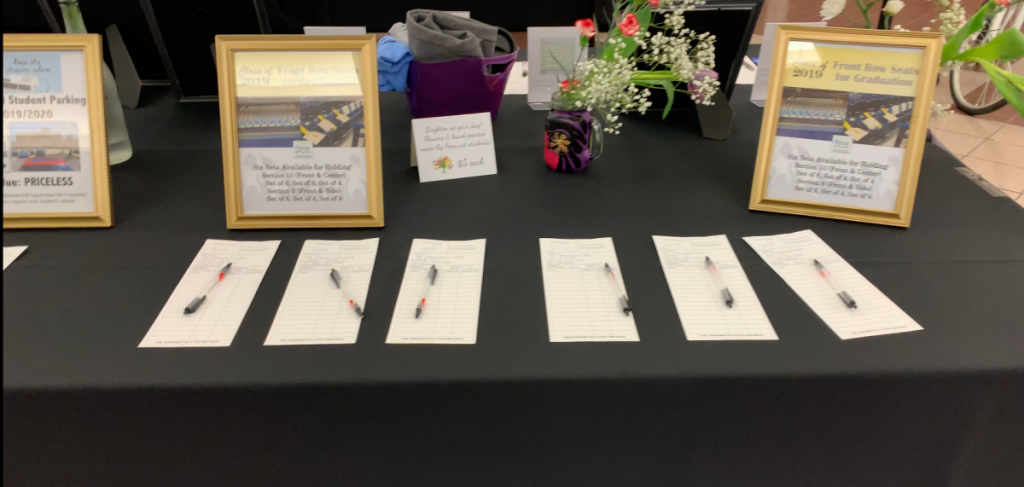 Another one of the activities was a talent showcase from students around the corporation, organized by Donna Thacker. School groups in attendance were, Grissom Orchestra, Meadows Edge dancers, Elm Road Jumpin' Eagles, Bittersweet cardio drummers, Penn dancers, and Horizon Show Choir.
Finally, there was a silent auction. Some items up to auction were student parking spots, front row graduation seats, many Penn summer camps, tickets to different attractions like the Indianapolis children's museum, a Fernwood membership, Shedd Aquarium, and a Chicago comedy club. Other items were artwork by Penn students, a series 3 Apple watch, $500 Impress jewelers gift card, gift baskets, and even a set of braces.
Superintendent Dr. Jerry Thacker says "The Silver Mile really is a showcase of talent and a showcase of collaboration and hard work."
All of the money raised from this event goes to the PHMEF. With the raised money they provide teachers with money, giving teachers the ability to implant new ideas that the school's budget can not support. In the last spring grant cycle, they awarded $18,510 to various teachers.