Kelly Kubinski and Marie Roach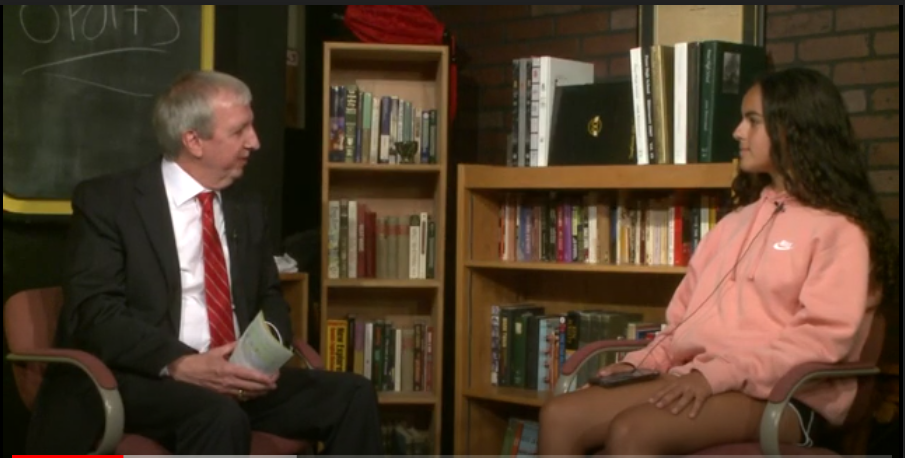 The Silver Mile Run for Education took place at Penn High School on September 23rd and 24th.
There are lots of ways students got involved in the Silver Mile such as the parade on Friday night, the Penn football game, the fun zones and inflatables on Saturday morning, and the 5K race. All money fundraised goes right back into our school and community supporting clubs, programs, and all school activities.
"The money that is raised is all a value add. Everything goes into funding opportunities for students, that support creativity grants that teachers receive and provides a scholarship for students," shares Dr. Thacker.
If your club is interested in being a part of the festivities, consider creating a float in the Home Coming Parade, to show your school spirit. Keep in mind, the best floats can win cash prizes!
Dr. Thacker also shared more about the fascinating history of the Silver Mile. The Silver Mile was founded in 2006, Dr. Thacker's first year as superintendent. Since then, the Silver Mile has been "running" strong for 16 years, with Dr. Thacker involved each year.
The original concept for the Silver Mile was to break a world record by lining the hallways of Penn High School with quarters for at least a mile. Then, members of Penn's athletics teams scooped up all the quarters, which were then donated to the PHMEF.
"The creativity of the members of the foundation started the very first one [Silver Mile]. So I've attended all of them. All of them [since then]."
The Silver Mile has since evolved, although the name has stayed the same. Mrs. Thacker, a former teacher, has also been involved since the beginning, coordinating the music and talent section of the event. Now, the race has changed focus and is supported by St. Joseph Regional Medical Center.
"I think the Silver Mile will continue to grow. We will continue to focus on health and fitness, lots of fun activities, but we are always looking at different trends and people's interests," Dr. Thacker concludes.
For more, go to the PNN YouTube channel to see an excerpt from the interview!