Early College Cleans Bleachers Saturday Morning After La Porte Game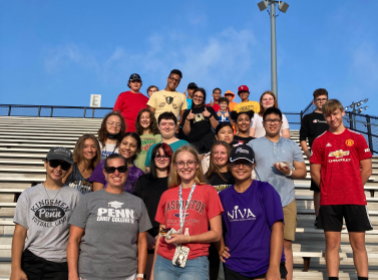 On Saturday, August 28th, 2021, twenty-five Early College students and two Early College teachers gathered at the Freed Field to clean up the bleachers from Friday's football game against La Porte. Early College earns $150 for cleaning up the bleachers.
"It was important for Early College to do the clean-up because it is great support for your school. It is also community service. By volunteering, it gives the money to the Early College program," says Deanna Wisler, the Early College Sophomore Algebra teacher.
The money that Early College earned went into the Early College savings for field trips. This didn't only fund Early College but also helped our environment. Deanna states, "Every little bit helps to make this world a better place."