Electrify Your Strings Penn High School

The Penn High School Orchestra had the opportunity to perform with Trans- Siberian Orchestra's Mark Wood on Wednesday night, October 23, 2019. Joined by the 8th-grade members of the Discovery, Grissom, and Schmucker Orchestras, the groups trained with the professional to prepare classical pieces and classic rock favorites from The Beatles to Nirvana.
Recognized as "The Eddie Van Halen of the violin world" by PBS, Mark Wood is a founding member of the acclaimed classical-rock group, Trans-Siberian Orchestra. At a young age, he began to develop the Viper electronic violin, taking the classical wooden instruments, and electrifying them with more advanced pickups, creating a greater range in the instrument. At age 15, he studied under maestro Leonard Bernstein who taught him, "Being a musician is what you should be." Wood attended Julliard school on a full scholarship, originally on track to become a professional in the New York Philharmonic. While they were grooming him into a professional, Wood watched the changing music scene on the streets of New York, watching these upcoming artists and evolving sound, everywhere from jazz to punk he says, "That was the most exciting thing in my life, and I thought I had to be part of that."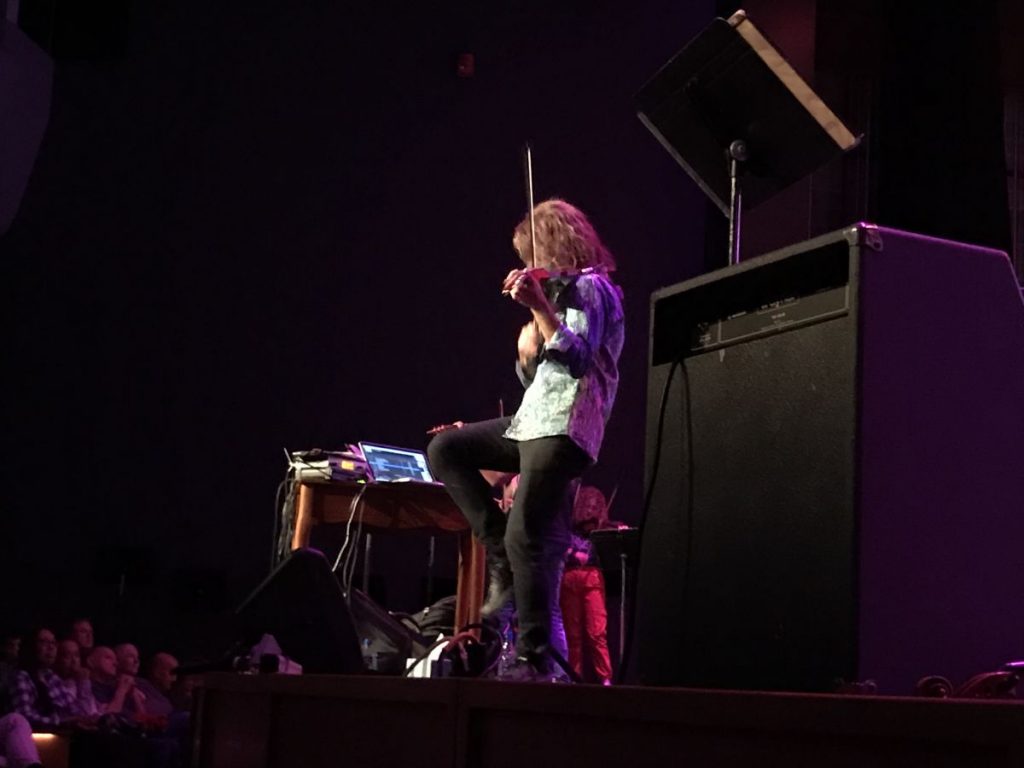 Trans-Siberian Orchestra began in 1996 when Paul O' Neill, Co-producer of the heavy metal band Savatage, contacted him to form a new progressive rock group. Wood said, "One of the great joys of my life was being part of putting together the Trans-Siberian Orchestra." They had never thought the group would be as popular as they are as nobody had ever fused classical, rock, and Christmas music together before. Now, they've played at arenas for 30,000 people, and sold over ten million records. Wood left the Trans-Siberian Orchestra to embark on his own solo career. Since then, he has collaborated with other notable acts such as Paul McCartney, Billy Joel, Celine Dion, and even Kanye West. He explains collaborating with these acts, "We start out at zero, and then by the end of the day, hopefully, you have a masterpiece, and if you don't tomorrow you're going to do it again, and you're going to do it again." In composing, Mark explained, he starts by improvising over a drumbeat and recording what he plays. He then takes a clip that was satisfactory and expands upon that.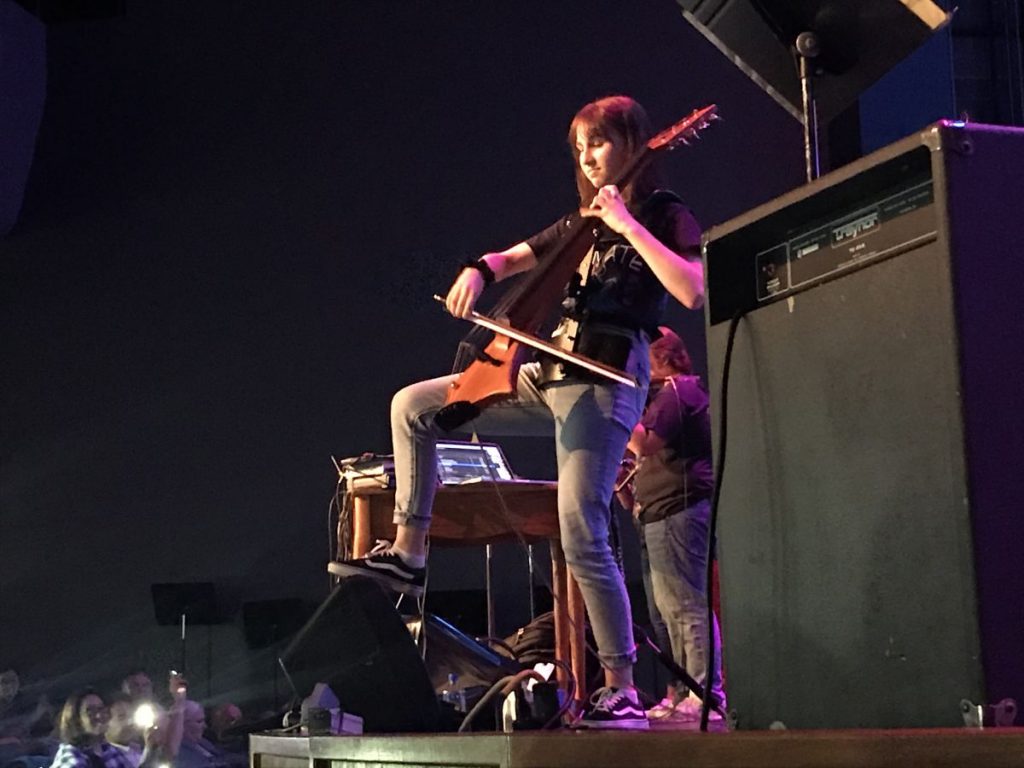 After a performance at the Rock and Roll Hall of Fame, a strings teacher had approached him to create a rock orchestra in their own school. Reluctantly he visited the school to find the students open-minded and ready to learn. After working with these students, Electrify Your Strings was created. For 20 years Mark Wood has helped schools build-up their orchestras by instilling self-confidence into the students and promoting music education. The 12 program mentors visit around 75 schools per year to reach out to students through music and help kids to "amplify and promote what they do to the world." Mark described music as a "3D multilevel experience," reaching people with depth and emotion. In his instruction, Mark emphasizes to the students the importance of improvisation and playing how you feel.
For Penn High School, the students received their music at the beginning of the year, practicing and preparing for Wood's arrival. In his time at the school, Wood worked with the Penn orchestras, teaching them to "play the music, not the black notes", stressing to them the importance of expression in music. He arrived getting to know the students by name, asking them about their own personal interests and hobbies to build a better connection with the students. Wood emphasized the need for movement and performance when playing to really get involved in the music. Penn student, Ellen Brockmole had the opportunity to perform right next to wood , even borrowing an electric cello to do so. Recounting her experience, she says, "This was our chance where we got to do the classic rock songs on our instruments, and just for once have fun where we're not worried about playing everything perfectly, and it's more like we're gonna rock out." To close, he encouraged everyone, student and adult, to be a disrupter and create change in the world. Create a revolutionary idea for the betterment of others.
The performance ended with Penn's rendition of Aaron Copland's "Hoedown" and a raffle of one of Mark's electric violins. All of the proceeds donated at the end of the night went right back into the Penn music program, funding instruments and future performances. To find more information on Mark Wood and the Electrify Your Strings program, visit http://www.electrifyyourstrings.com/.