After over two months of hard work both in and outside of class, the Penn High School orchestra had its first concert of the year on October 25th. The concert's theme was Around the World and featured songs from Korea, India, Spain, Russia, America, Australia and many more.
Students, Mr. Coudret, and Mrs. Oppenheim all worked together to make the concert amazing. Students worked to improve individual skills such as rhythm, intonation, and technique for songs through occasional playing tests, sectionals, and practice. Mr. Coudret and Mrs. Oppenheim worked with the full orchestra during class time to ensure that everything was together, dynamics were spot on, and that every part was played as it was supposed to be. In the end, all the hard work put in by both students and teachers paid off, making a successful concert happen. When asked what their favorite part about orchestra is, Freshman student Charlotte Frischerknect said, "playing together and all creating a powerful mood."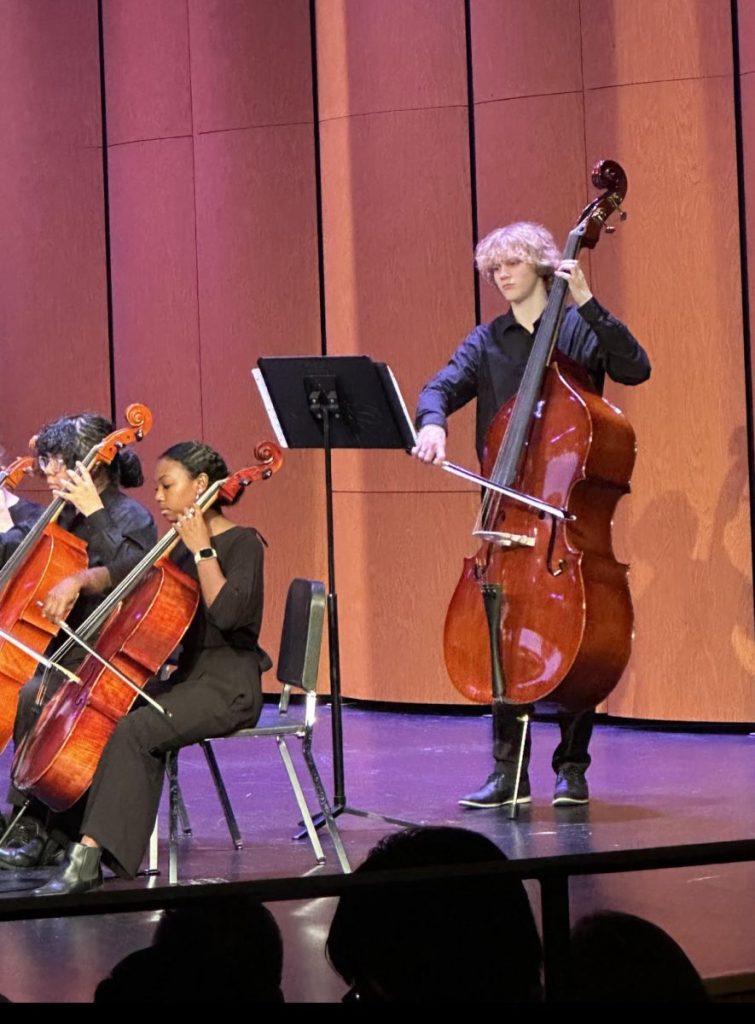 Many students, staff, and parents came to cheer on their fellow students in the Penn High School orchestra, and the concert ended up being a great sensation for everyone.