God's Diary Performance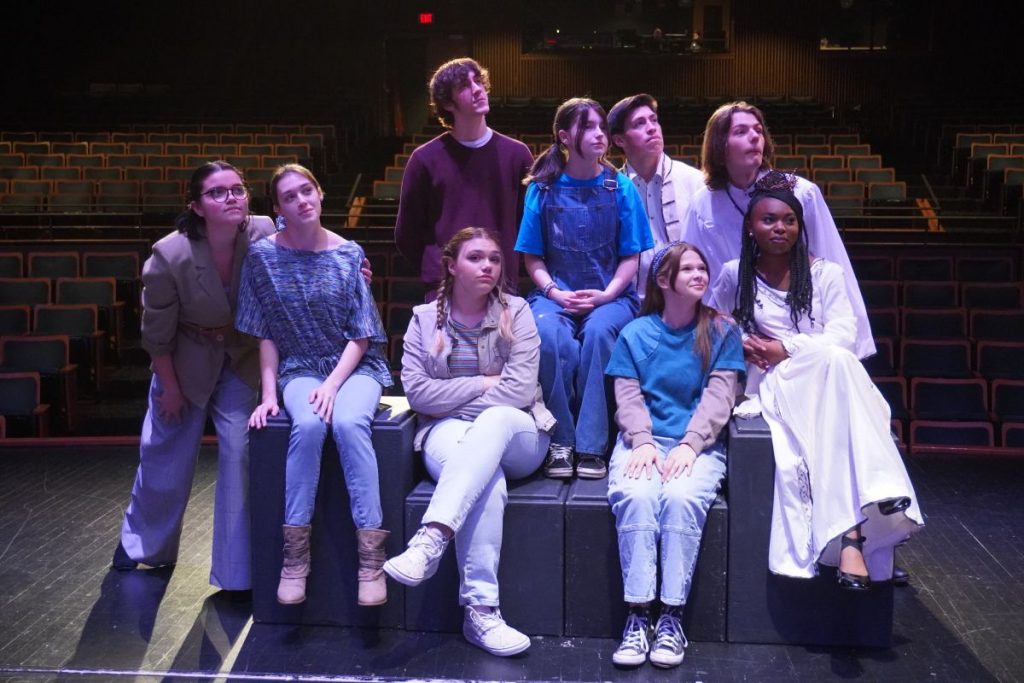 This year's fall theatre production was "God's Diary" written by Emily Claire Schmitt. The theatre teacher here at Penn Miss Hein directed the play. The play was shown at Penn before the cast traveled for the competition the next day with hopes of winning.
In an interview with Senior Studder Surewood, who plays David, he described his role as "The father of the main character Maggie. This character cheated on his wife with his wife's best friend, so he has a lot going on right now. He's like trying to figure everything out and try to not make his daughter's life miserable, and he's just trying to like- struggle between those two balances he has to make." Freshmen Zayn Catapano, who plays the main character Maggie, described their role as " I'm the 8-year-old girl that has divorced parents so she just tries to fix everything even though she can't."
The play is about a young girl Maggie, the main character, whose parents are going threw a divorce. To cope with her parent's separation she begins to write a story in a magical notebook given to her by her father David. As the story goes on Maggie builds up her story that reflects what she hopes real life was like, she soon learns as she can not control the story but that she also can not control everything in her life. After the actors performed here at Penn they left for the competition, even though they didn't get first place the cast was still successful with their performances.
To see more of the interviews Check out the link below!