Kingsman of the Week | Annie Zielinski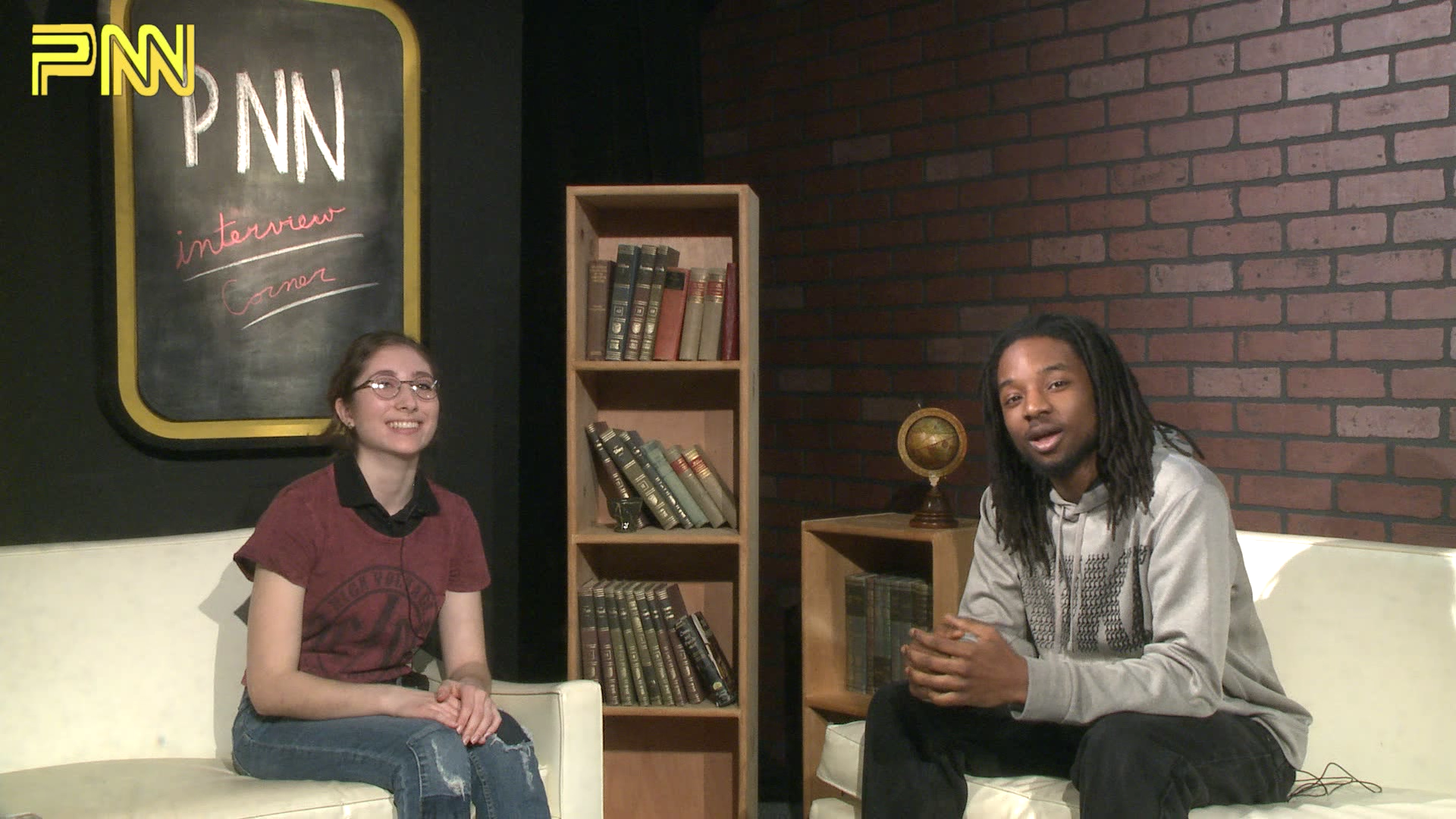 The second installment of the 2016 Kingsman of the Week segment was senior Annie Zielinski, class of 2016.
Annie came down to the PNN studios last week to film her rendition of Kingsman of the Week. Here is a list of PNN reporter, Jared Woods' questions, followed by Annie's responses.
On Color
Jared: "What is your favorite color?"
Annie: "My favorite color is burgundy. I really like dark shades of colors that kind of are like fall colors because I really like the fall."
On Penn
Jared: "Have you enjoyed your time here at Penn?"
Annie: "Yeah, I've enjoyed my time at Penn. I've really liked the activities I have become involved in, and so that made my time all the better."
Jared: "What are your favorite classes?"
Annie: "My favorite class, my number one class, is photography. I'm a second year student in photography, and my runner-up class is Spectrum, and so in that class we create a literary magazine for every body at this school to see and submit to, and to buy."
On Food
Jared: "So, what's your favorite restaurant?"
Annie: "My favorite restaurant is the Chicory Cafe, it's in downtown South Bend, and they have a lot of different food options and live music every once and a while."
On Driving
Jared: "What car do you drive?"
Annie: "I drive, well I share a car with my mom, but we drive a 2010 Honda Odyssey, it's silver."
Jared: "Oh, nice."
Annie: "Yeah"
On Her Dog
Jared: "Do you have any pets?"
Annie: "Yeah! I have a dog, her names Molly. She's like 7 and she's really small. She's 5 pounds."
Jared: "What kind of dog is it?"
Annie: "She's half havanese half poodle, so she's a poovanese."
Jared: " Zach would run for his life." (Both Laughing)
On Life After Penn
Jared: "What are your plans after high school?"
Annie: "After high school, I plan on going to IU Bloomington. There, I plan to go into visual arts and communications as my major. From there, I want to become an art director and do stuff with that so that I can work in a museum or with schools if I want to, or really anything, it's a very wide field."
---
---
Thank you, Annie, for participating in the legendary PNN segment, Kingsman of the Week. Be on the look out for the next Kingman of the Week, because it could be you!
---
Kingsmen of the Week is a random selection process. Music brought to you by, Jared Woods Soundcloud.com/jaydeeandre.