Penn 2022 Graduation A Success
On a chilly Monday night, the sixty-third graduating class of Penn High School gathered at the University of Notre Dame to celebrate their graduation.
Over eight hundred seniors walked across the stage on June sixth in front of their family, friends, and classmates. One graduating senior, Madisyn Renbarger, talks about the experience of sitting next to her teacher.
"It was really long but I got to sit next to my teacher, and it's a good experience to have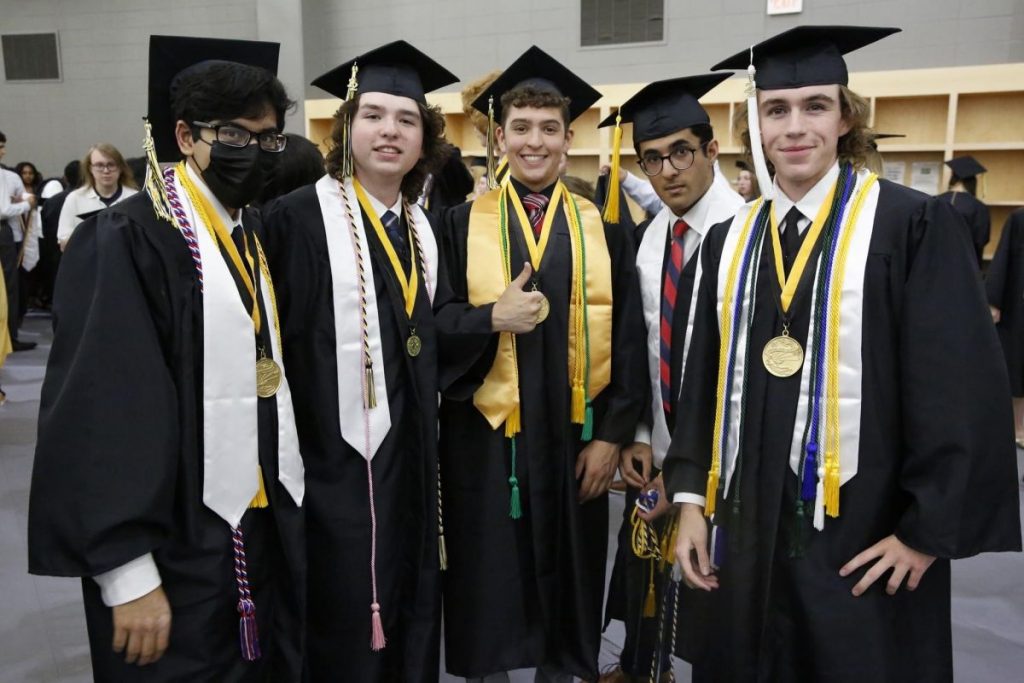 There were 17 valedictorians this year with a GPA of 4.37 on a 4.0 scale. The valedictorians included Parnasi Bandyopadhyay, Jason Kwok, Salem Fitwi, Shelley Shen, Amrita Kulkarni, Aisha Sirajuddin, Hala Ansari, Jeremiah (JR) Roach, Luca Nijim, Manaal Buchh, Saniya Zackariya, Matthew Zhang, Art Haines, Gurkirat Singh, Alexander Du, Nadia Ranginwala and Jedidiah Kim. 
Sophomore Mahima Vinay also thought it was a good experience. She played the violin in the orchestra.
"It's always a heartfelt, and sentimental moment, and see all the seniors which I know really well, graduating. And it's always a good time playing with the orchestra."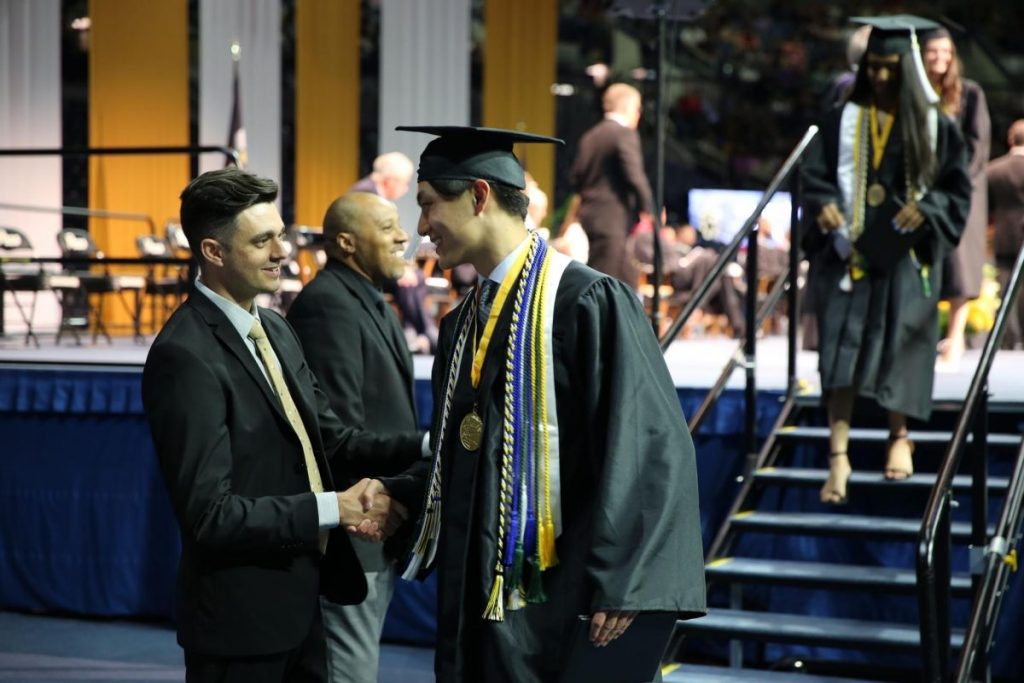 The class of 2022 was also the third class to graduate under the Latin honors system. 22 students graduated Summa Cum Lade with an Academic Honors Diploma and a GPA of 4.25 or higher. 81 students graduated Magna Cum Lade with an Academic Honors Diploma and a GPA of 4.0 or higher. 93 students graduated Cum Lade with an Academic Honors Diploma and a GPA of 3.75 or higher.
Penn graduate, Julia Klimek, thought it was fun and was glad to graduate. She is a member of PNN and is helping out with the Penn Media Camp.
"I thought it was fun and I was really glad to graduate, and stuff like that."
The class of 2022 also had 5 salutatorians with an average 4.27 GPA, they are Claire Shive, Nikita Amin, Marin Chester, Kennedy Chester, and Evan Nayee.
The night was a grand celebration. Graduates gladly gave up their phones and their keys for a chance to receive their diplomas. Of course, like any event, not everything went perfectly.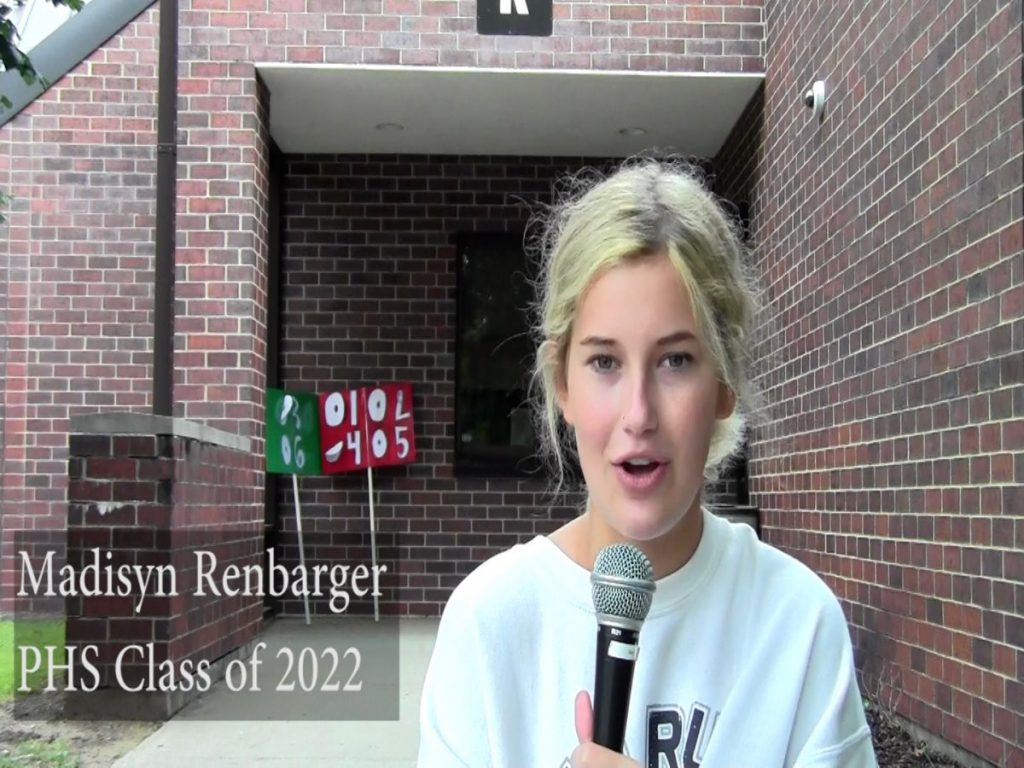 Madisyn Renbarger expresses her discontentment with not being able to bring them in. "They don't let you bring your phones and your keys so I gave mine to my dad. Then after commencement, I'm going around and looking for my parents and I was like 'what's going on? where are they?' and I called them off my friend's phone and they said 'what do you mean, we're meeting at home' and I was like 'I can't do that, you have my keys.' So long story short, I wish they let you bring your keys"
Aside from losing keys, the music portion went well. Mahima Vinay speaks about why she likes performing at graduation so much.
"I think it's really fun being able to play music and play for the seniors. You know I'm really gonna miss the class of 2022 because I made a lot of friends and the seniors are really dear to me."
Almost half of the class, 390 graduates had an academic honors diploma. 51 graduated with technical honors. The fifth early college cohort has 105 students graduating. 73 have an associate's degree, 17 are graduating with Indiana College Core, and 15 graduating with 15 or more college credits.
The graduates had a great time and there is lots of celebration to be done. Congratulations Class of 2022, you did it!