Penn Animal Outreach hosts a peanut Butter to benefit local shelters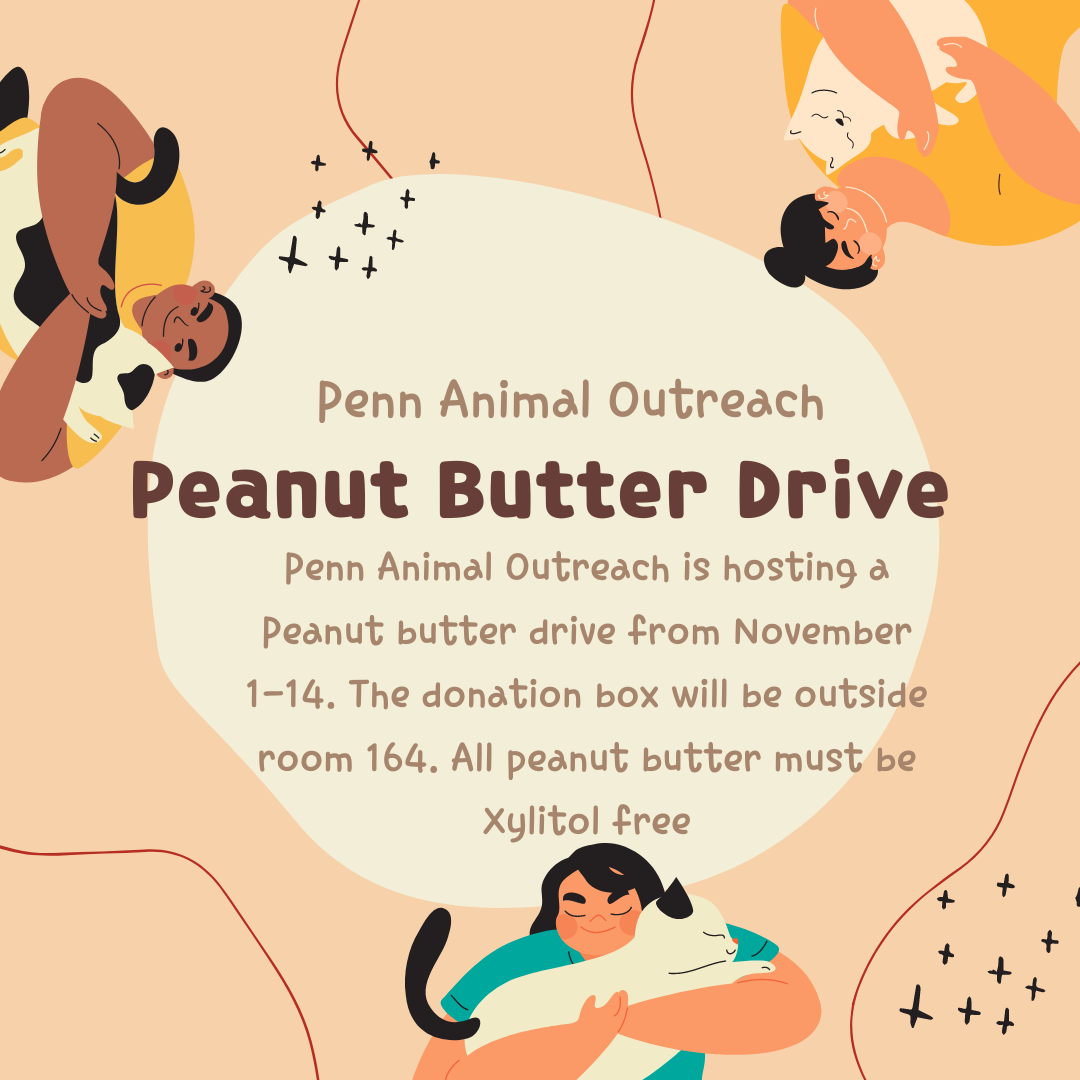 Penn Animal Outreach had a meeting on October 19th to discuss their upcoming peanut butter drive. Club members made posters to advertise the peanut butter drive. These posters are up throughout the school. For members of the club, each jar of peanut butter donated is worth thirty minutes of volunteering. Club members who donate should write their name on a sticky note on the peanut butter to ensure volunteer time counts.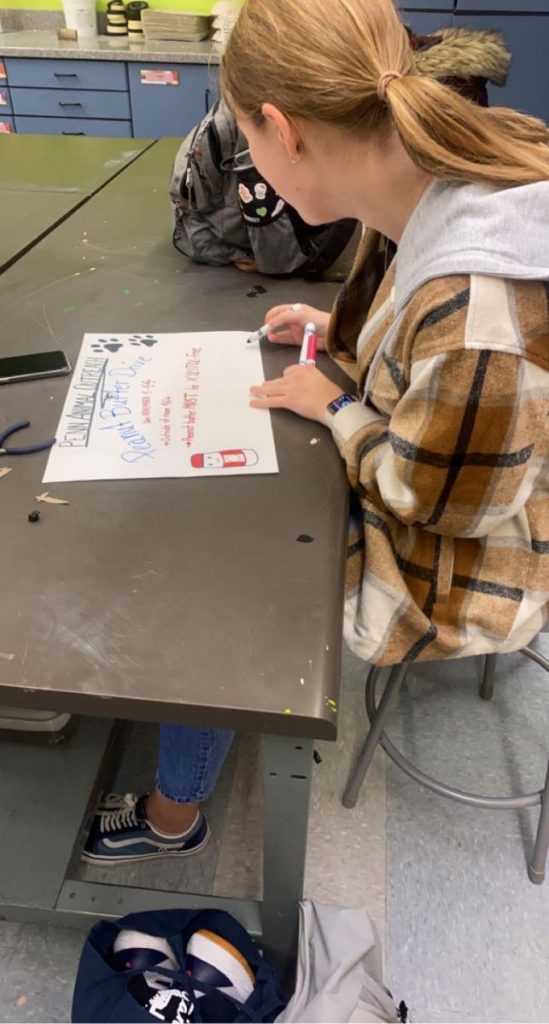 The drive will be open from November 1st to November 14th. All peanut butter donated must be Xylitol-free and unopened. For example, some Xylitol-free brands include Jif peanut butter, Peter Pan, Skippy, and more. The donation box will be outside room 164.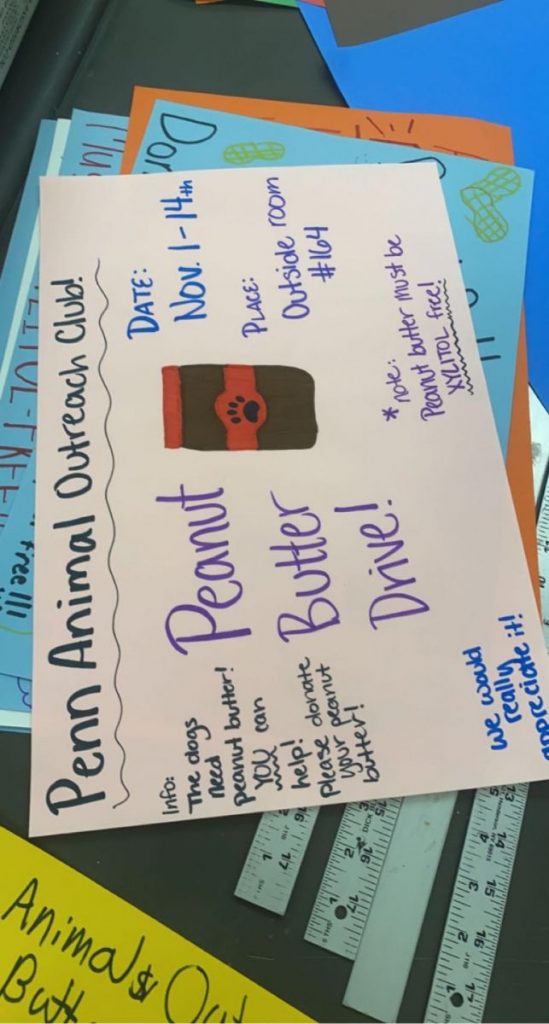 All Peanut butter donations are given to local animal shelters. The president of Penn Animal Outreach Zoe Montgomery comments on the drive's past. "In the past, we have had a lot of success with this drive. You don't realize the impact that one drive can have until you talk to the shelters and see their need for simple things like peanut butter, towels, and cleaning materials." She, and the Penn Animal Outreach staff, hope to help animals and shelters with these donations. And in addition to the president's comment, a club member states "My hope is that we can reach a lot of animals and help a lot of shelters."