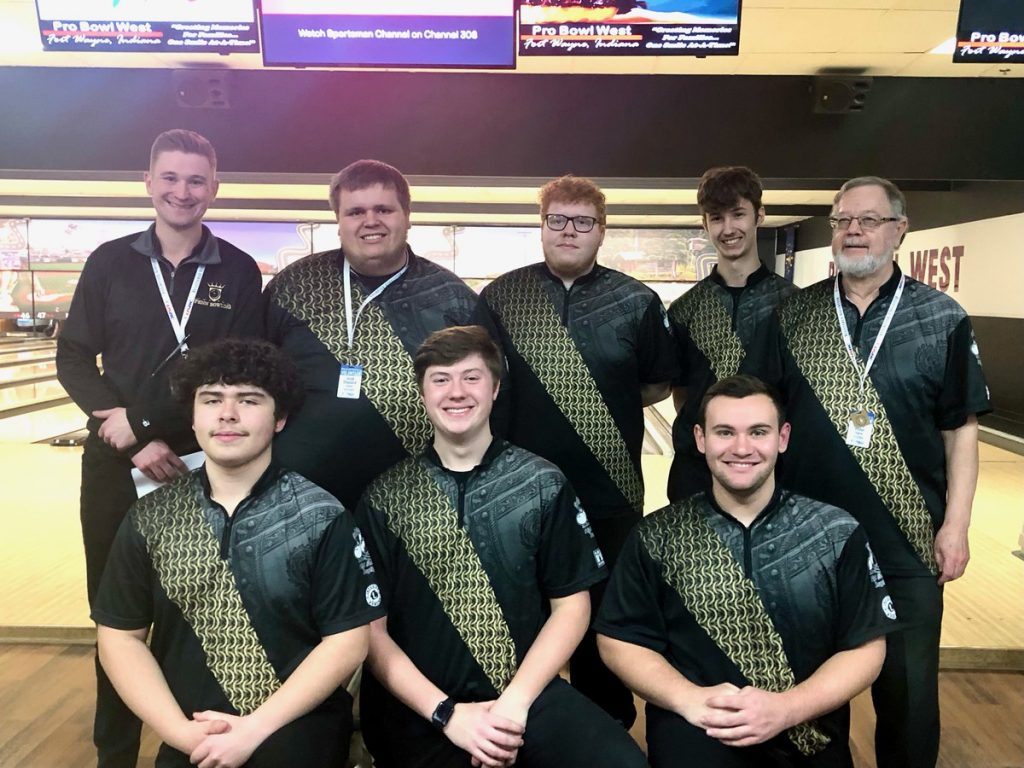 Penn Boys' bowling team won the regional championship the weekend of the third week of January and advanced to the semi-state. Five individuals also go semi-state in individual events. The Penn High School bowling team advanced to the state finals on Saturday, February 11th at the Royal Pin in Indianapolis.
There was an individual exhibition in the morning and a group exhibition in the afternoon.
The Kingsmen bowling team consisted of Nick Adams, Alex Birong, Nathan Brazeau, Aiden McGinnis and Gavin Rzepnicki. The coaches are Tyler Huyavert and Jake Shapeland. Nick Adams and Gavin Rzepnicki also compete individually.
Nick Adams, Nathan Brazeau and Gavin Rzepnicki were on the Kingsmen bowling team enrolled as freshmen. They have been bowling together for 8 years.
The bowling team has made state appearances twice in the past four years.