Penn High School to hold a Active Shooter Drill
On July 2nd, 2018, emergency responders, volunteers, and PHM students will take part in an active shooter drill at Penn High School. PNN Reporter Cora Estrada sat down with Director of Safety and Security, Mike Seger, to talk about the event's details.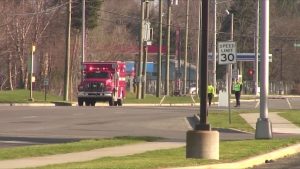 "We want this exercise to be impactful for our first response groups. Our police, our fire, and our hospitals. I need participants to make it look real."
The drill's purpose holds heavy in the community and nation's hearts.  To be prepared for an extremely dangerous & horrifying event on school campus, volunteers will be asked to play a part, such as a teacher or injured person.
Area hospitals will be on standby for this event, where injured actors in the drill will be taken into operating rooms.
Students who participate will need to come in through Door C with a signed waiver by their parents and a student ID at 8 AM. Lunch will be served during the exercise. Before students can partake in this event, they will need to fill out the form here.
For more information about this event, contact Mike Seger, Director of Safety and Student Services for P-H-M Schools.  He can be reached at mseger@phm.k12.in.us or by calling (574) 259-7941.