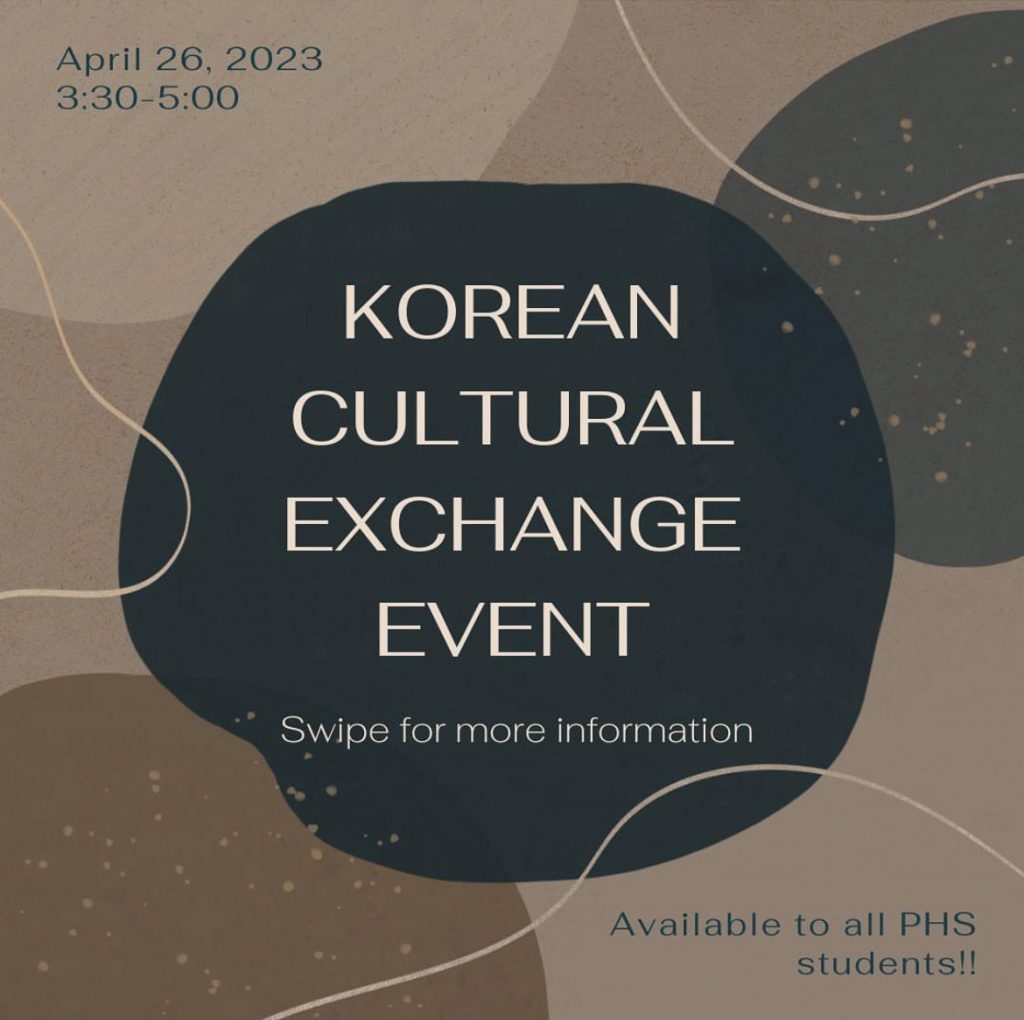 Are you interested in a cultural exchange with high school students from across the world?
If so, consider this Penn Korean Club exchange opportunity!
You will help create "culture boxes" and videos in exchange for culture boxes and videos sent from Goyang Global High School in South Korea.
We will be making these boxes at our April meeting.
This opportunity is available to any Penn High School student.