Penn Republican Club gives police over 400 bears

Last Friday the Penn Republican club presented their collections from the Teddy Bear Drive to both the St Joseph County Police and the Mishawaka Police Departments. With help from both physical and monetary donations, Republican club was able to give the police departments 418 bears!
Why teddy bears?
Police officers keep teddy bears in their patrol cars to give to children that may be at a crime scene or police-involved situation. The bears help calm and comfort the child in a traumatic event and have been known to have a lasting positive impact.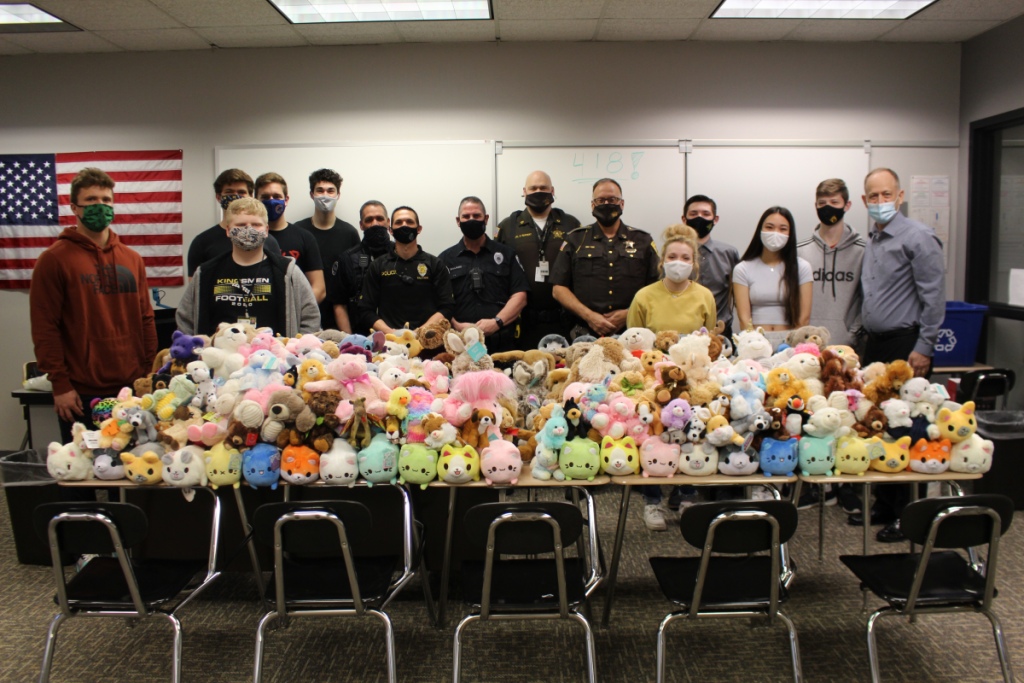 The club members who attended this meeting were Molly Knight, Josh Hyman, Ben Fox, Luke McDonald, Alex Trump, Nick Froehlke, Grant Parker, Cora Robison, Kilt Riffel, and Bella Schaetzle.
The Officers who attended this meeting were CPL. Donald M Reppert, SGT. Tommy Teeter, Lt. Tim Williams, PFC. Bruce Faltynski, and A/C Bryan Fox.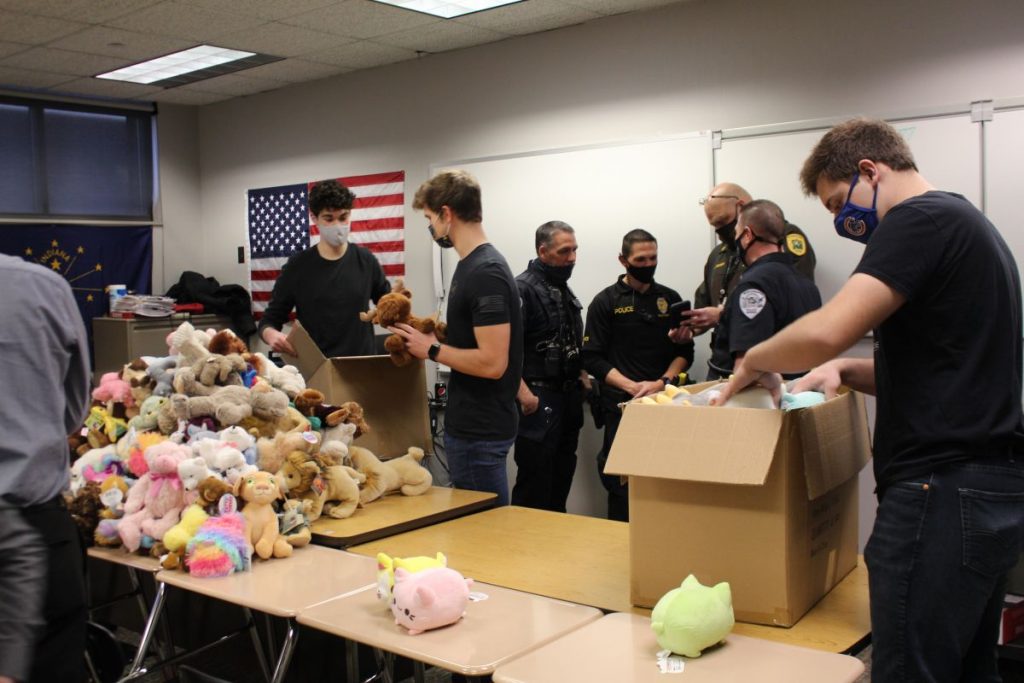 After some of the officers said a few words the Republican club members started packing up the bears for the officers to take with them.
Lavish by Lina and Hyman Auto supply donated $100 each to the Republican Club cause.