Penn's Quiz Bowl Team Meets for First Time on Monday and Tuesday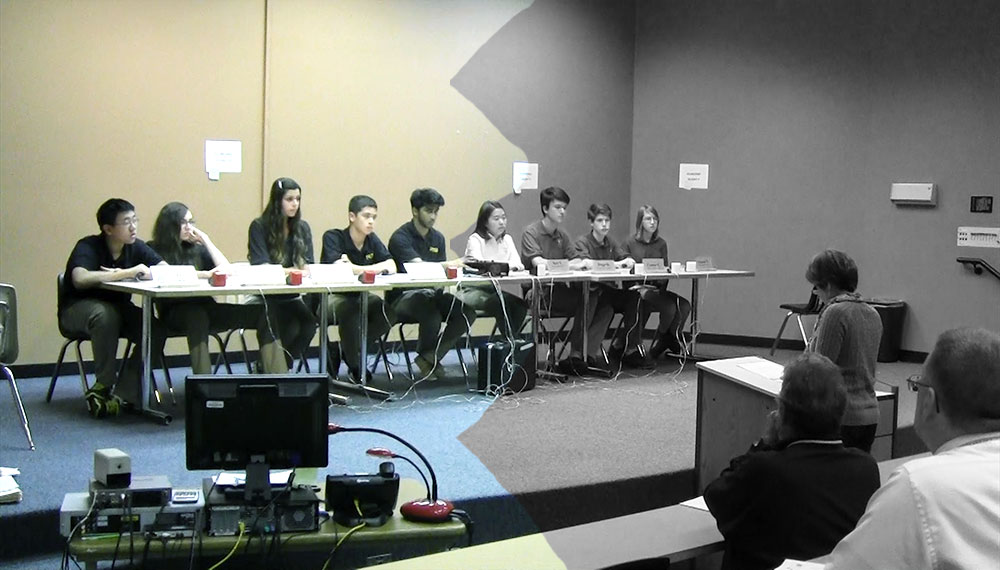 On Monday, September 13th, and Tuesday, September 14th, those who were interested in participating in Penn's academic Quiz Bowl team came to room 136 to engage in a battle of wits and trivia. Over both days, more than twenty people new and old to Quiz Bowl sat with buzzers in their hands and practiced answering questions in a fast-paced Quiz Bowl format.
"We're excited to have a lot of new faces about, so it was really nice," said Brian May, the team coach.
May also spoke on how COVID-19 changed how Quiz Bowl functioned, and how it's planned to begin returning to normal this year: "I'm excited that we should hopefully have in-person matches," he stated. "… Due to transportation issues, schedule changes, virtual, hybrid… [competitions in the fall] got pushed back into the spring semester, so it was a little weird how we had to wait a lot longer to complete."
"[Quiz Bowl] is really fun, especially if people like trivia, and it's one of those things where you don't have to be a know-it-all at all… It is, to me, a really great way for people to have a good community-building experience outside of class, but you don't have to be an expert at something."
Quiz Bowl meets every Monday and Wednesday from 3:30-4:15 in Room 136. If interested, email Mr. May at bmay@phm.k12.in.us or Mr. Conner at aconner@phm.k12.in.us.