Many Penn students have noticed that their bus stop has changed; they are walking much further. This is because PHM transportation has changed their policy on bus stop placement. High school students now walk up to 300 yards from their homes to their pick-up spot.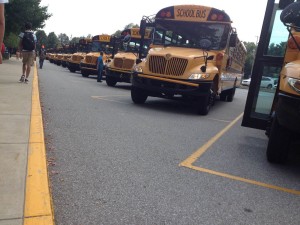 Why the change? PHM transportation Assistant Director, Bradley Carriveau, says it is to "be more efficient and safe. It is also so that the buses can be on time to all tiers of schools."
'All tiers of schools' refers to all elementary, middle, and high schools in the corporation. This is a much more effective use of resources by "making routes more efficient and creating more hours for our drivers," says Carriveau. Instead of having several busses going through the same neighborhood, there's now only one or two. This change will make things go smoother, in the long run.
However, many students are unhappy with the change. "I feel its a huge inconvenience for people who have to walk farther than the corner closest to their house," says Lauren Pontius, a Penn sophomore. Carriveau, along with all of the Transportation staff, are asking PHM parents and students to keep an open mind. "When changes come, we ask for your patience and consideration as we adjust and smooth out the little bumps along the way," he says.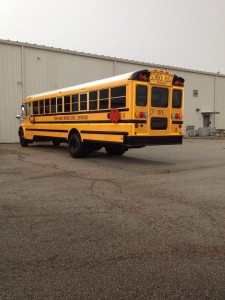 The bus stops are not the only thing that has changed this year. Transportation has also partnered with Synoia Solutions to create a GPS tracking application for PC. The link can be found on the PHM website.
Synovia allows students to track where their bus is and see how far away it is from their stop. Students can also set up a "geofence" and Synovia will send a text when their bus approaches their stop. Even though bus drivers still encourage students to be outside 10 minutes early, this way they can know when their bus is coming.
Carriveau also mentioned that Transportation hopes to be giving news of a smartphone app version of Synovia, so students and parents can track buses from their phones. "We should be seeing the app in coming months," he says.