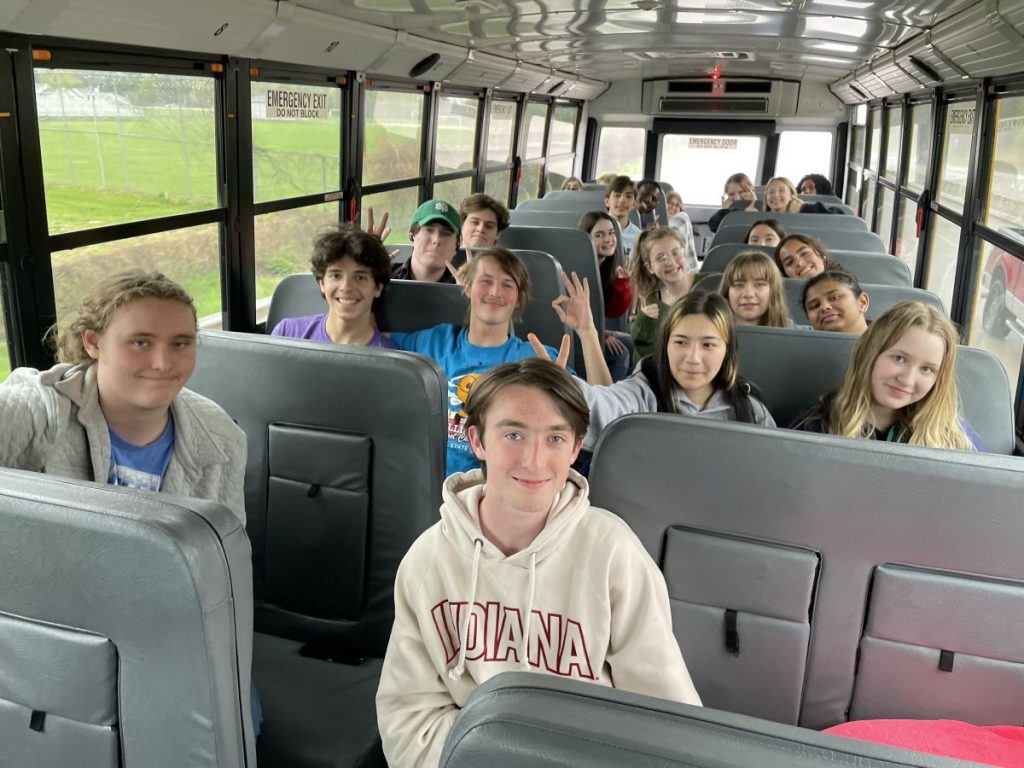 On April 28, 23 members of the PNN team embarked on a 12-hour field trip to visit Ball State University, participating in the annual J-Day Competition. This year marked PNN's 17th year attending Journalism Day, a competition where high schoolers across Indiana can submit news and yearbook prizes to win prizes.
Kira Nardini, A Junior and first-year yearbook student, attended her first J-Day and came home with the hardware! Nardini received an Honorable Mention in the Academic Spread award category, for her Choir Spread in Penn's yearbook.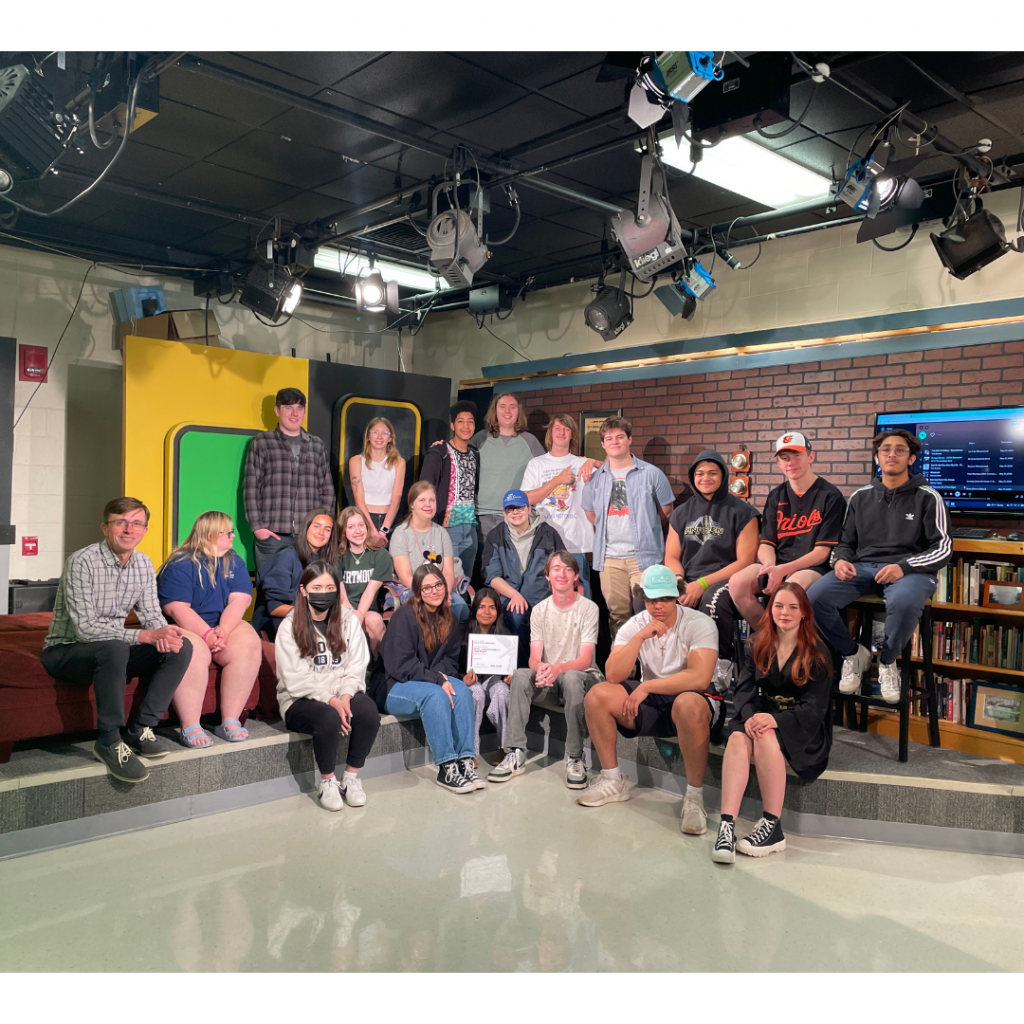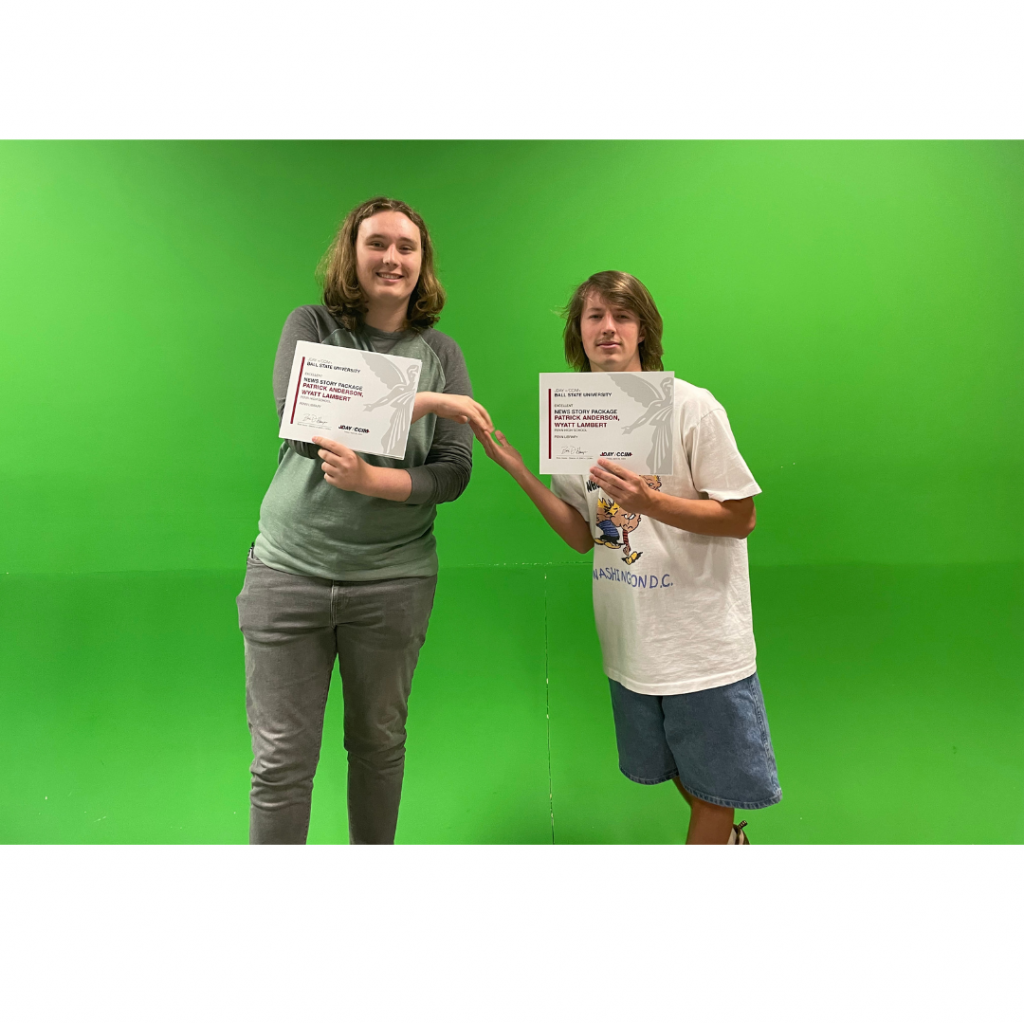 PNN Executives Wyatt Lambert (senior) and Patrick Anderson (senior) also reigned victorious, winning excellent on their Penn Jazz Band and Library packages, and excellent on their PNN intro segment.
"I mean it really wasn't anything unexpected. I wasn't suprised. the only thing that was unexpected was that we didn't win more."

Patrick and Wyatt
PNN Executive Emerald Andrews also attended the field trip, and offered their thoughts on the experience, as this is their 2 year attending the competition with Penn.
"Going is always so much fun. I wouldn't trade it for the world."

Emerald Andrews
PNN won a total of 10 awards and had 9 honored students. Congratulations to everyone for all our hard work!
Written by: Kelly Kubinski and Marie Roach