port a pit Chicken – penn bowling team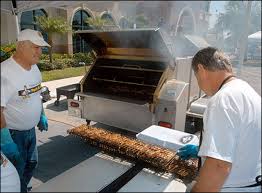 The Penn Bowling Team will be holding a fundraiser on May 18th from 11 am-3 pm at OC Lanes in Osceola.
They will be selling pre-sale tickets for both Chicken and Pit-tatoes. Chicken will be $7 a half, and Pit-tatoes will be $3. Show up and show some support to the Penn Bowling Team! Go Penn Bowling!