Random Acts of Kindness Club Spreads Kindness

Members of the Random Acts of Kindness Club spread kindness throughout the school. They do this by holding doors open in the morning, leaving inspirational quotes around the school, giving teachers appreciation notes and candy, and by making cards to send to nursing homes. Spanish teacher, Señora Brazeau, is sponsoring the club, and Penn junior, Kailee Thomas, leads the club as its president.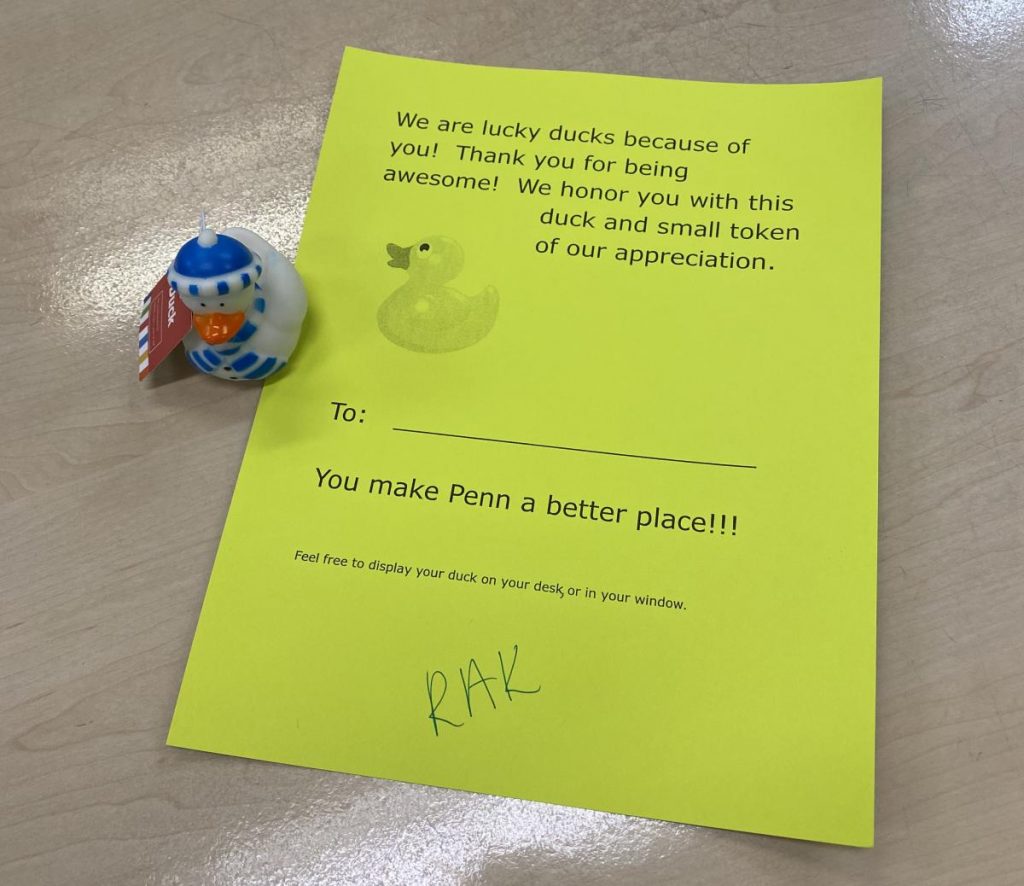 Years ago the club started when a student approached Sra. Brazeau about creating a club to lift the spirit of the student body by spreading random acts of kindness. Students can join this club to help share kindness or to meet new people.
Joining the Club
If you have questions or if you want to know more about the club there are multiple ways you can find more information. You could find the club's page on the Penn website at penn.phmschools.org/random-acts-kindness-club. You can follow the club's Instagram account, pennrak and if you still have more questions, then you can contact Sra. Brazeau at mbrazeau@phm.k12.in.us
The club meets in Room 104 once a month on a Thursday after school. The only entry fee for this club is to turn in two $5 gift cards into Sra. Brazeau. These gift cards will be used to help you with your only club requirement, spreading kindness throughout Penn, because we all know a random act of kindness never hurts.