"It's very close to my heart," Penn senior Ella Smoker claims just days before her sixth annual Short Hair Because We Care, also known as SHBWC, event. Ella is the founder and president of the organization, the inspiration for which came from an epiphany she and her friends had in their 7th-grade year at Grissom Middle School.
"We were all talking about cutting our hair, and then we were like, we could do this and turn this into something… we all donated our hair and decided this might be something other people would want to participate in, so we just continued it (SHBWC) and every year it's gotten bigger and bigger."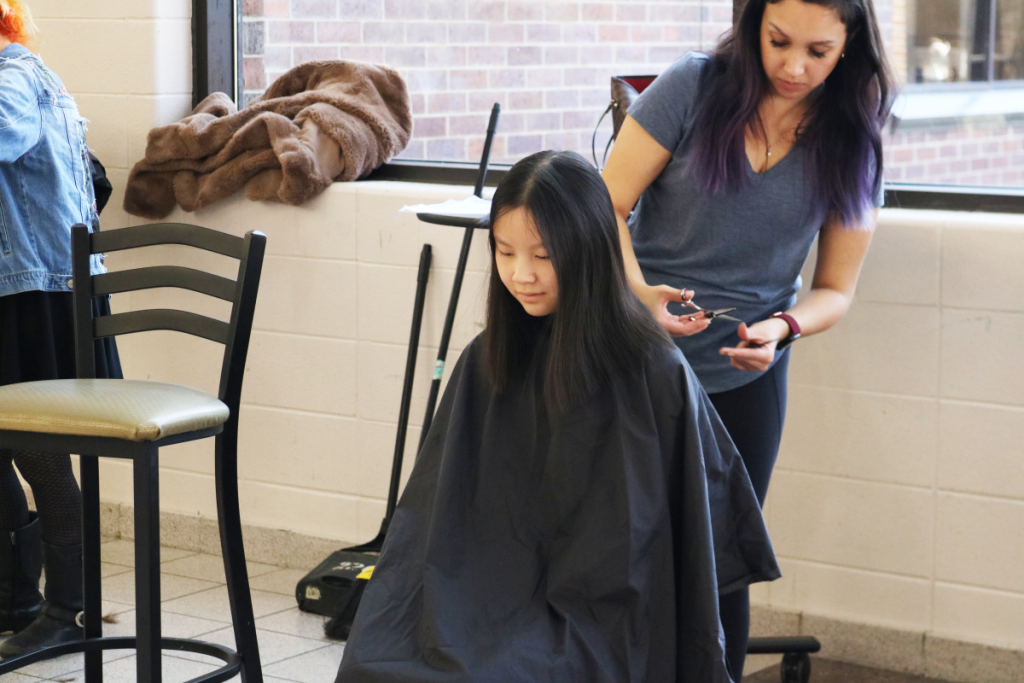 This year's event went particularly well, with over 33 people donating around 334 inches of hair, around 11 feet more than the Spring 2023 event. Even though Ella is graduating next semester, she knows the organization will be left in good hands with the current team members. She feels ambitious for the group's future.
"Eventually we'd love to take SHBWC to other schools in the community. We definitely want to create something that's easy for other students to join, because our mission is to give students the opportunity to give back to their community with something they already have."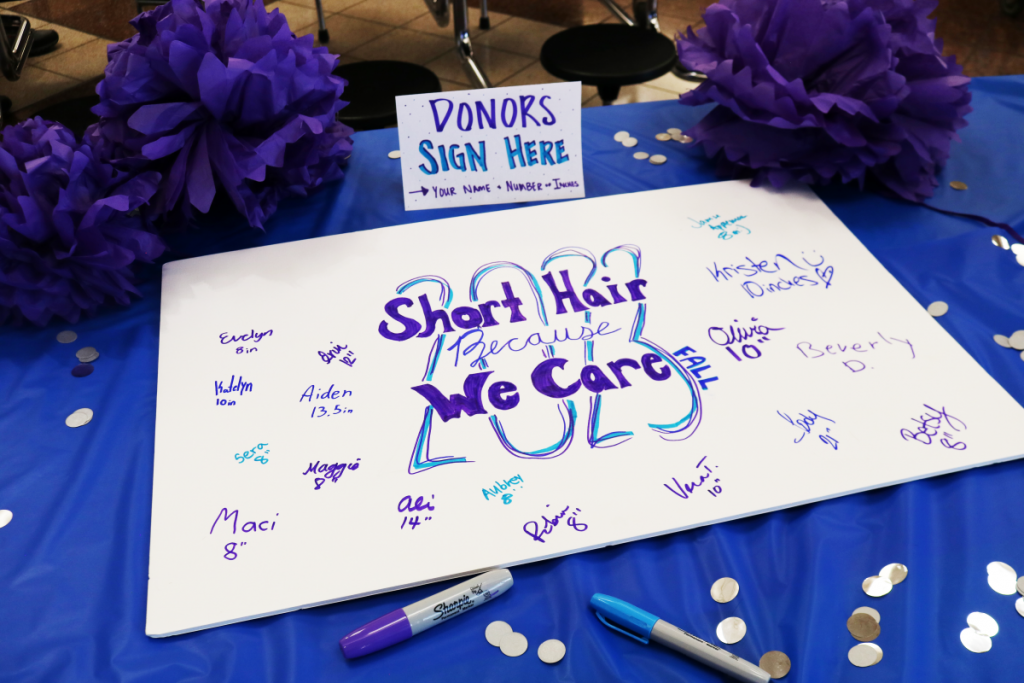 If you are interested in getting involved with Short Hair Because We Care, Donation events are held once a semester, and almost anyone can donate! The only requirement is that your donation has to be 8 inches or more, and it CAN be color-treated and/or dyed.
In addition to the positive emotions around volunteering, donating just 8 inches of your hair counts for 4 inside NHS hours and 3 inside Key Club hours. If you're not interested in donating your hair but would still like to volunteer, the club meets regularly in Mrs. Eutsey's room (128) at 7:45 to plan upcoming events. Pay attention to the SHBWC Instagram (@shbwc_phs) and the morning announcements to keep updated.