TEAMS Competition Success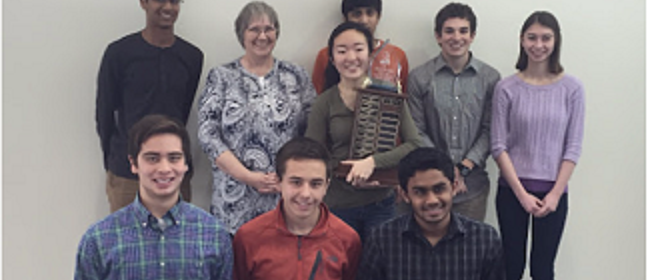 Over the summer, the Penn TEAMS competition students traveled to Nashville, Tennessee  to compete in the TEAMS national competition. TEAMS stands for Tests of Engineering Aptitude, Mathematics, and Science.In the overall competition, Penn High School placed top ten best in the nation.  Mrs. Tagliaferri, the coach for the TEAMS competition, says this is an impressive accomplishment because Penn is a public high school competing  with several math and science academy schools. Placing top ten in the nation really puts Penn on a national stage which Mrs. Tagliaferri loves.
One of the TEAMS members who competed in the competition, Matt Shan enjoyed standing on the stage with his team because it was his third time being in the top ten, and he felt proud to represent Penn High School.
Mrs. Tagliaferri's favorite part of the competition was seeing the kids faces after the problem solving because she says it is an interesting task. The students don't know what are doing going into the competition – they are given a supplies and a task they have to complete.  This year they had to build a light refactor and it had to fit into a small tube. After that part of the competition the students of the senior team thought they did really well.
Another member of the TEAMS competition believed the competition questions were difficult and being with the team gave her the support to answer the questions.
Students can still sign to join TEAMS. If you're interested you can talk to Mrs. Tagliaferri in room 236, or stop by the math/science division office.