How to black Friday shop safely during covid-19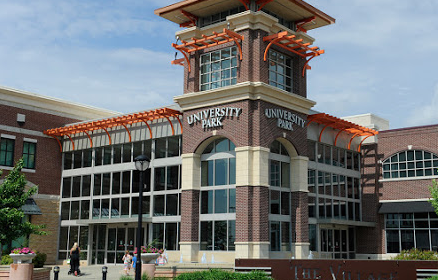 It's that time of the year, its shopping season folks! Black Friday is right around the corner and Black Friday this year will be different due to the unfortunate rise of Covid-19 across the country and in the local Michiana area. So this year there will be some safety precautions and I'm here to let you know everything you need to know about this year's Black Friday.
Black Friday is not cancelled this year, but the largest shopping day of the year will look very different. Businesses predict online shopping this year will probably be at an all-time high because the risk of contracting Covid-19, but there will most certainly be safety precautions helping prevent the spread of the virus and keep customers safe while in the store.
The safety precautions that will be taking place this year are obviously social distancing. In order to enforce social distancing in stores, many stores will likely limit their capacity, creating long lines outside the most popular stores. Masks will 100% be enforced and if you don't wear a mask properly over your nose and mouths you won't be let into a store.
Most stories will keep their doors closed on Thanksgiving. Some stores have already started their Black Friday deals at the beginning of the month and it will last to the end of the month to give shoppers more time to come in before and after which will allow for more shoppers to safely shop by avoiding long lines and crowded aisles.
Here are some tips on how to prepare for this year's Black Friday. Plan what you want, write it on a list and get there early so you can get in and out, limiting your exposure time. Also, do research on the items you want, make sure the item will be available in-store on the day you go shopping.
If you do not want to go to a store in person, there is always online shopping. Here are some ways to prepare for online shopping. Look for free shipping on items and promo codes. A great browser add-on is a Honey, which searches for promo codes on the internet to help you save money on your purchases.
Now that you know some precautions are being taken and some tips for black Friday you are ready to go out there and get what you want! Be safe shoppers!