What's It Like To Be A State Swimmer?

Often times when kids go to their public pool, they see it as a time of fun, and for parents, a time of relaxing in the sun. It's a time where kids can be kids. However, to some of those kids, swimming means a lot more. For some, it remains a hobby, for others, it becomes a passion.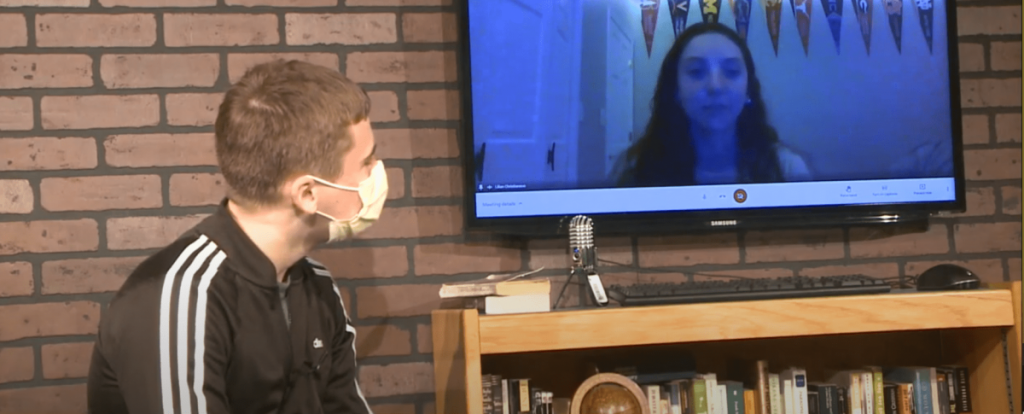 In high school, students can join the swim team and compete for awards. The swim teams consist of students of all different grades. Obviously, the seniors on the team are usually the most experienced. However, if you take it from the shoes of Lily Christianson, you can defer that assumption to be false. Christianson is a freshman here at Penn. That's right, a freshman, and she is already making a big name for herself for the Kingsmen swim team. Lily took the time to sit down for a virtual interview over in the PNN studio. There are other competitive sports such as basketball, softball, tennis, that Lily could've competed in, so she was asked why she chose swimming over all the other sports. Christianson then went on to say: "I like individual sports, I guess. Its always been well for me. I've always been good at swimming, so I guess that's why I swim." Swimming is a sport where you are allowed to fly solo. Despite there being a swim team, you can compete on your own and race for the blue ribbon.

Competing in a State championship calls for a lot of preparation. You can't just go to bed and wake up in the morning expecting to be some superstar athlete. It takes time, dedication, and practice. Knowing this, Christianson was asked about what the hardest part of preparing for State was. "I get really nervous. I mean, practices are really hard. So, I guess, practice" Christianson said. Swimming for fun is for, well, fun, but when it comes to competitive swimming, it involves more patience, practice, and hard work. Swimming for records is something that one would see in the Olympics. It's not easy staying in good shape and having a good amount of energy to continue once you get into it.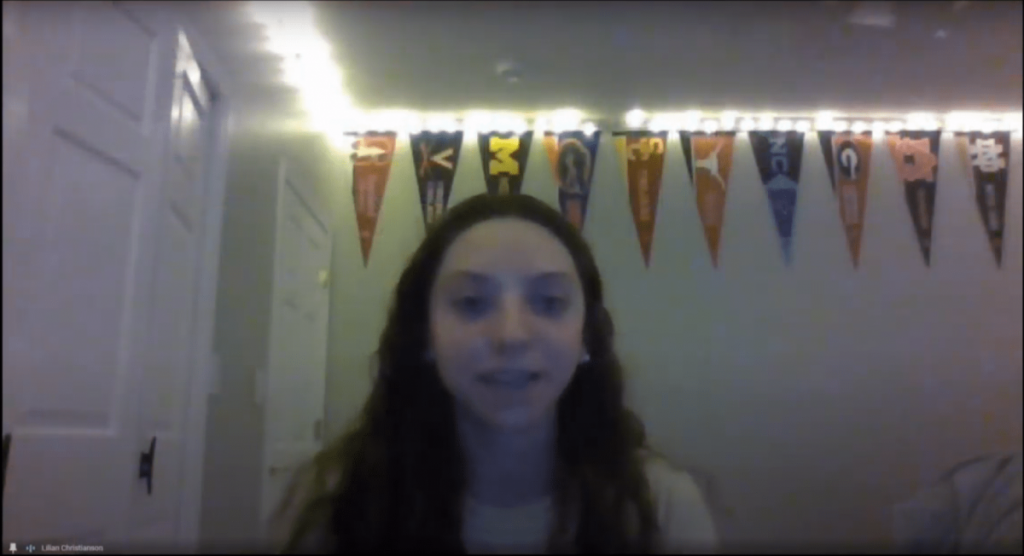 Obviously, we are in the midst of a huge pandemic right now. A pandemic that has caused many public events to be canceled in the past year. However, despite COVID-19, State still happened. In the interview, Christianson was asked about this. "It was really nice. Honestly, I was really happy that it happened this year, especially with COVID. So I was really happy it happened and really excited" Christianson said. While the outbreak has shut down many things, it has not shut down Lily's preparation. When she was asked if its hard to train for two different kinds of strokes, Christianson responded, "I train for all strokes. so, I'm kind of ready for anything I'm swimming and I've always been a good breaststroker and freestyler." Christianson, despite the tough situation we face, still finds time to practice her technique to help her reach her record times.
While swimming to compete is definitely a challenge, it is possible to become successful, even when younger, when you apply practice, time, effort, and patience. Swimming is harder than it may seem, just look at Lily's story. Grit, perseverance, and an attitude to win is what helps swimmers to get where they are. Christianson still has 3 more years left in her high school tenure, and she is already heading down the path of the Penn Hall of Fame.
UPDATE: Christianson has been so dominate in the pool that she will now compete for a spot in the Olympics this summer in Tokyo. Christianson, a freshman, will