Xtreme Track and Field takes Freed Field for an annual event

The Penn Adaptive Physical Education classes held their annual Xtreme Olympics on a cloudy Tuesday, May 22nd.
Rebecca Allen, Director of Penn's Exceptional Education Academy said, "this event is almost a culmination of that course and it really brings them together, it unifies them, they have the opportunity to participate at any level they can."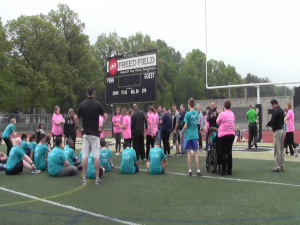 | PNN
Exceptional Education is an operation that specializes in helping the individual needs of students. Exceptional Education programs have been put in place at Penn High School since early 2014-15, though, Penn High School has been instructing students with special needs for many years.
Students competed in footraces, disk events, throwing events, and lots of good times. According to Sean Galiher, the principal of Penn High School, this event has been going on for "a few years now." The school has put together this event to give the students a chance to "come out a showcase what they've learned throughout the year." expresses Galiher about the importance of this yearly event.
Here's a look at some visual coverage of the event.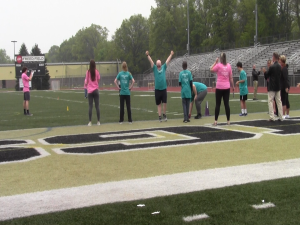 caio  
Meg Durrell | PNN