Zachary named Penn Assistant Principal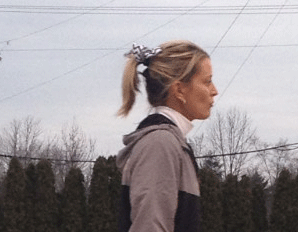 English 9 teacher and softball coach, Beth Zachary, has been named assistant principal of Penn High School.
According to an email from Penn principal Steve Hope, "(Zachary's) main leadership challenges will be to make Pennway a viable alternative school with a higher degree of rigor where students are learning workplace and college readiness skills."
Zachary has led the Penn World Languages Department as Instructional Coach for two years, and prior to that, she served as the English 9 PLC (Professional Learning Community) leader.
Zachary first came to Penn High School as a student teacher, and then she became a full-time English teacher in 2006.  She has taught English to freshmen, sophomores, and juniors.
As Penn's varsity softball head coach, she led the Kingsmen to six Northern Indiana Conference titles, four Sectional Championships, two Regional Championships, and two Semi-State appearances. She just completed her seventh season, and in 2010 she was named Indiana's State Coach of the Year.
As assistant principal, Zachary will also be leading the Early College Academy at Penn.
In 2010, Kevin McNulty interviewed Zachary and shot footage of her class.  Here is the film.