Danielle Watson Strikes out 21 in Win
The lady kingsmen defeated Concord  9-0 on Wednesday, April 25th. Danielle Watson led Penn with a Single, Double, and a triple. She also struck out her first 20 batters before giving up only 2 hits.
She went on to strikeout 21, as Danielle continues her pitching Dominance this season.
The Lady Kingsmen will travel to New Prairie on May 1st.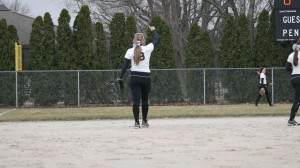 Kevin McNulty | PNN