Penn Volleyball Storms Past Clay
Tuesday night at the Palace was buzzing. Students, parents, and spectators filled the stands in anticipation for the upcoming game that night.
The Lady Kingsmen, with a record of 11-1 at the time, headed out onto the court to play N.I.C. conference rival, Clay High School. The Kingsmen started out strong, winning the 1st set 25-4. Maddy Wiseman, the senior on the team, lead the girls with 10 kills. Jenn Heritz had 8 kills, and Julia Beers had 6 kills and 11 digs.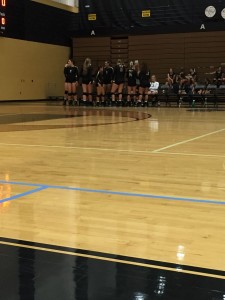 The 2nd set clearly favored the Kingsmen, who had the momentum. In the end, the ladies won the 2nd set, 25-7. In this game, Courtney North blasted 6 kills, and Rachel Hickey contributed 10 digs. In addition, Naomi Willis dished out 15 assists.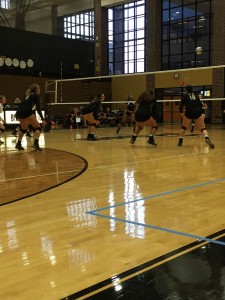 Third set. Match point for the Kingsmen. The serves were flying fast and furious, and Clay wasn't giving Penn an easy win. In the end, Penn won the 3rd set, and the game, 25-4. The Kingsmen stormed past Clay with contributions from Sara Rodriguez and Ally Hickey with 8 assists each.
The next volleyball event at The Palace is on September 27th at 7:30. Come rally with the Lady Kingsmen as they look to improve their record to 13-1. See highlights from the game here: https://youtu.be/H7IYqnypFGg