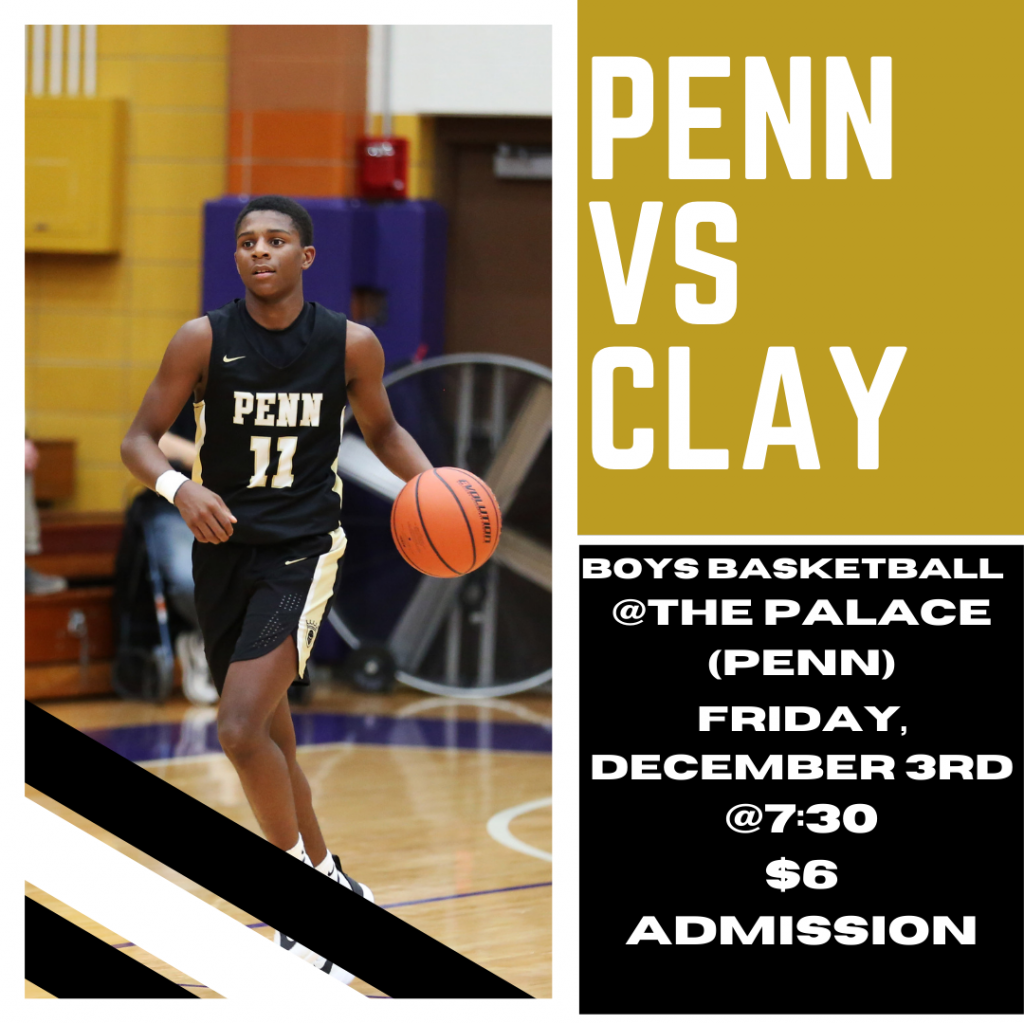 This Friday the Penn boys basketball team will play the Clay Colonials at home. The tip-off will be at 7:30. It costs $6 to get in.
Penn comes into this game after beating Fort Wayne Carroll last Saturday 70-52. In that game Markus burton dropped 28 points, Joey Garwood had 5 threes and ended with 17 points, and Joe Smith had 9.
It's going to be a good game. Be sure to come and support your Kingsmen!