Student-athletes build strength in Cates' Weights

Weights class is a class offered for student-athletes who want to train for their sports. It is taught by Matt Cates, also known as "Coach Cates."  Many students join this class with hopes of excelling at and seeing improvement in their sports.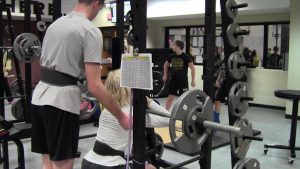 | PNN
In order to join this class students have to be in a sport at Penn High School. Riley, '21, a student who attends the weights class, says, "it's definitely a good way to keep the weightlifting and exercise in your schedule without having to come here early or having to stay late after school."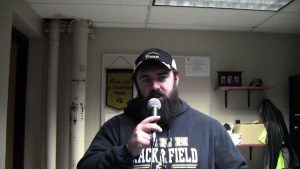 | PNN
Riley also said that she has definitely seen improvement as a whole within the class. According to her, Coach Cates does not only focus on weightlifting, but "leadership, pride, work ethic, toughness, dedication, and teamwork."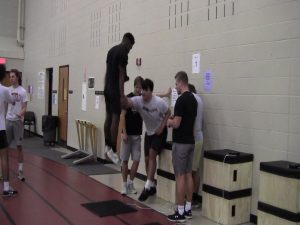 | PNN
Coach Cates says that he has always had a passion for the weight room. Because he was a 5'8 athlete trying to compete at sports, he says the level that he wanted to play at would not have been possible if it wasn't for the weight room.
Everything students do in the weight class is "data-driven," says coach Cates.  The classes participate in "a combine" at the end of every semester. It's all about ability, like the standing broad jump, vertical jump, bench press, and front squat.
He see's all of that "type of stuff" with the athletes and is able to put them in clubs and track their improvements.
As coach Cates says, "The data shows whether or not they improve".