DOOR A Information with Dr. Galiher

Have you been wondering what all the commotion and construction around Door A is about? PNN got the exclusive from Dr. Galiher, answering many of Penn students' questions regarding the new canopy being built above door A.
According to Dr. Galiher, going through door A before school hours is very important for Penn staff to monitor who enters and exits the building. Having someone open a nonmonitored door could jeopardize the safety of students.
The Door A Canopy will be officially completed by the end of December, with the rest of the landscaping and aesthetics finished by Spring. Students should continue entering and exiting Door A before school hours for clubs and more, and don't forget your IDs!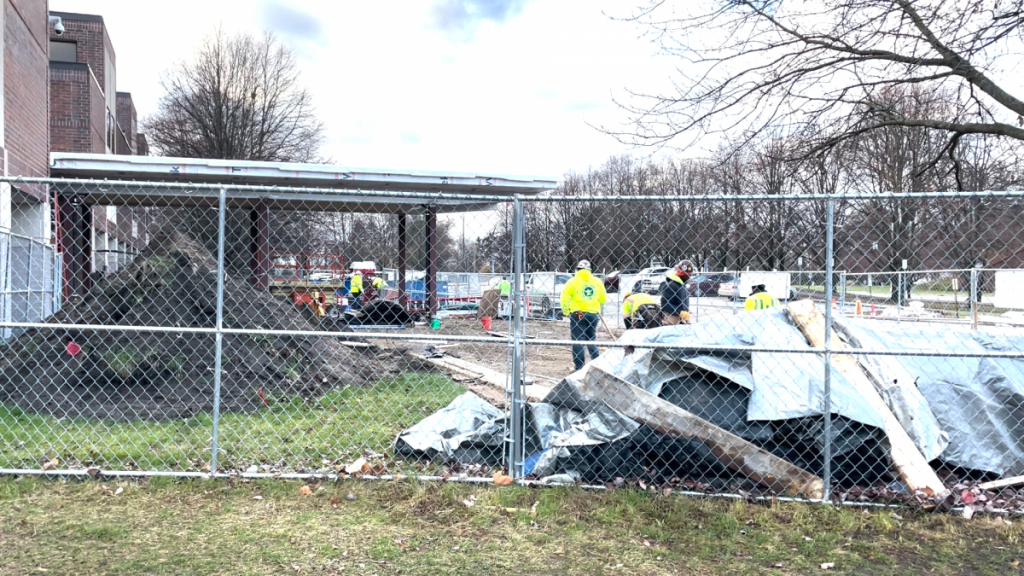 "For students and our visitors we want to have an area where it's covered, especially when we have inclement weather." ~Dr. Galiher.
Concerns over safety were also addressed, but the new door A canopy is "Not adding security, per se," (Dr. Galiher.) Penn High had no concerns with current systems and the Canopy's goal was to protect students, staff, and visitors from extreme weather.
Soon snow and treacherous weather will be no match for Penn High School's main entrance
PNN Reporters: Kelly Kubinski and Marie Roach.
Watch the segment from Show 14!