Skyward Course Requests Due by January 15, 2022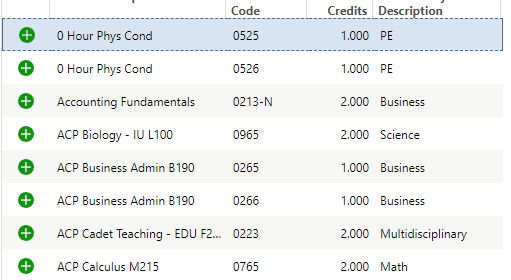 January 15th is the deadline to sign up for 2022-23 courses in Skyward. If requests are not submitted before that date, students will have to wait to adjust their course requests until meeting with their counselor in either February or March.
A maximum of fifteen credits can be requested. The alternates tab can be used for backup choices in case a student's first choice is unavailable. This helps students avoid being put into classes that they don't want to be in.
The Naviance four-year plan should be revised according to the requests entered in Skyward by January 15th as well.
Students can research the classes they might want to take next year in the Program of Studies. Make sure to submit all the requested information at once so that it saves in Skyward.