Mr. Northern Reflects on This Year in Marching Band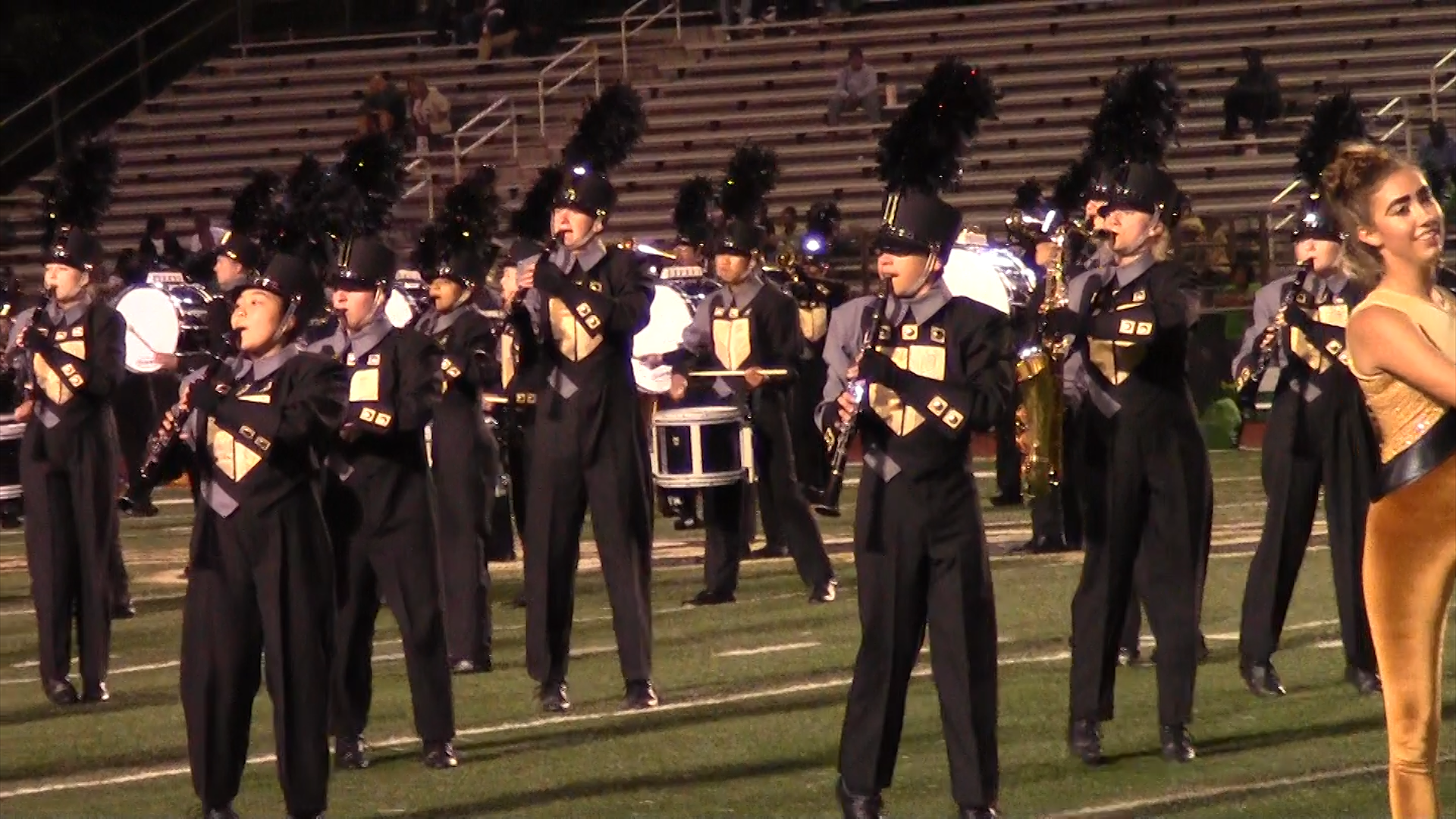 After many long, fun-filled weeks, Penn's marching band season has come to a close.The season ended at state championships, the marching band performing a piece called "As The Bell Tolls". Through the movement of the band and color guard, plus the sounds of
bells, falling rain, and music, the band was able to tell the moving story of society going off track–of redemption. This performance got them all the way to state, earning them a chance to play in Lucas Oil Stadium, and winning them tenth place in Indiana.
Mr. Glenn Northern, the band teacher, recently spoke with PNN to reflect on this year's marching band. He spoke of the experience at the state championships, proud of the fact that his students remained unshaken in the face of the finals.
"I hope our students would say it was really fun," he remarked. "We've performed in Lucas Oil Stadium before, but we have not been to the state finals in the past couple of years. So the physicality of going through the stadium, the warm up areas, being inside and performing inside, that didn't seem to shake our students, which is really good." 
Already looking forward to improvements that can be made in future years, Mr. Northern told PNN about their increase in student leadership. "More students had leadership responsibilities. We have to continue to refine that."
And in an even more immediate future, Mr. Northern knows that Penn's bands will still be busy. "People will say that to me, other teachers, like, 'Now that marching band is over, what are you going to do with all your free time?' Ironically, I'm busier in the next three weeks then I am during the marching season, with concerts and a trip are coming up," he explained. "There's a sadness about the activity ending, especially when it went so well; at the same time, it's a pace that you can't keep up infinitely."
Penn marching band hopes to grow in numbers in future years, and any willing band member is able to join. Color guard auditions will also be hosted in the spring. If you want a chance to perform and travel with one of Penn's bands, marching band is the perfect opportunity.