What's up with WHACK club?

Whack Club is a club where you can freely peruse an interest in programming, computer sciences and gaming.
Kingsmen can play computer games, learn coding, and explore computer apps in WHACK club which meets every Wednesday in room 258 until 4:30PM.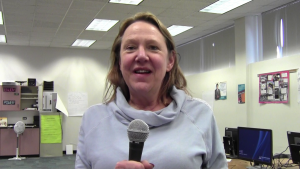 Joshua Wyatt | PNN
Dr. Duncan teaches computer science 1 and 2 in room 258. She tells us more about computer sciences and the upcoming programming competition at IUSB. "We have a competition in programming coming up. Students from both computer science 1 and 2 are going to go to a competition at IUSB. We are sending two teams, one is going to program in Python and C plus plus."
There are many different ways of coding, some include; Python and C plus plus. One way of putting these coding techniques into play is by creating a character in a game. WHACK is centered around interacting with the computer and learning how to communicate with your peers. Soon students will be going to IUSB, Indiana University South Bend, to participate in a programming competition.
If you plan on developing video games after high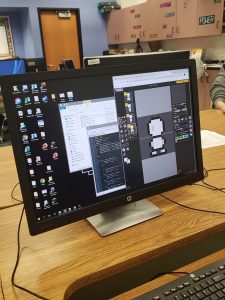 Joshua Wyatt | PNN
school, this is a great way to get started. For more information visit Dr. Duncan at room 258 or look under the businesses classes in the schedule to sign up for computer science 1 or 2.