Fine Arts Festival of 2016
On March 10th, 2016, the Penn High School Fine Arts and Communication program hosted the Fine Arts Festival in and around the art hallway and the CPA. Colleges attended and set up at Door C to show students and their families more about their schools.
There was no charge for admission, but donations for the Fine Arts and Communication program were accepted. Students of Penn's orchestra and jazz ensembles played live music in the hallways throughout the night. Artwork of all sorts was displayed throughout the art hallway. The theater students performed in the CPA. There were also student-written poems were read aloud with the help of the orchestra, who performed accompaniments for the poems. A freshman named Anna McCool said to us, "Honestly, I think it's kind of cool that our school does it."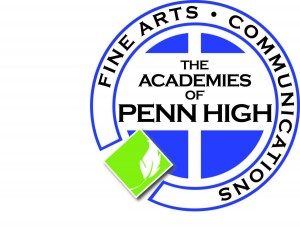 Mr. Glenn Northern, head of the Fine Arts Academy, was supporting the students and their work. Of the event, he said, "I hope they [the family and other students] can see and appreciate the work our students are doing in both visual arts and performing arts and for our students tonight if they are are attending for the college fair."
The colleges that attended this year were Ball State, Bethel College, Columbia College, DePauw University, Hope College, Indiana Wesleyan University, IPFW, IUSB, and Western Michigan University.
Northern continued, "I'm hoping… [the students are] getting some information on some schools and some programs they might have interest in after high school." There are plans for another Fine Arts Festival next year, and PNN will keep you updated as more information becomes available to us.