Spell Bowl Team Works to Defend Title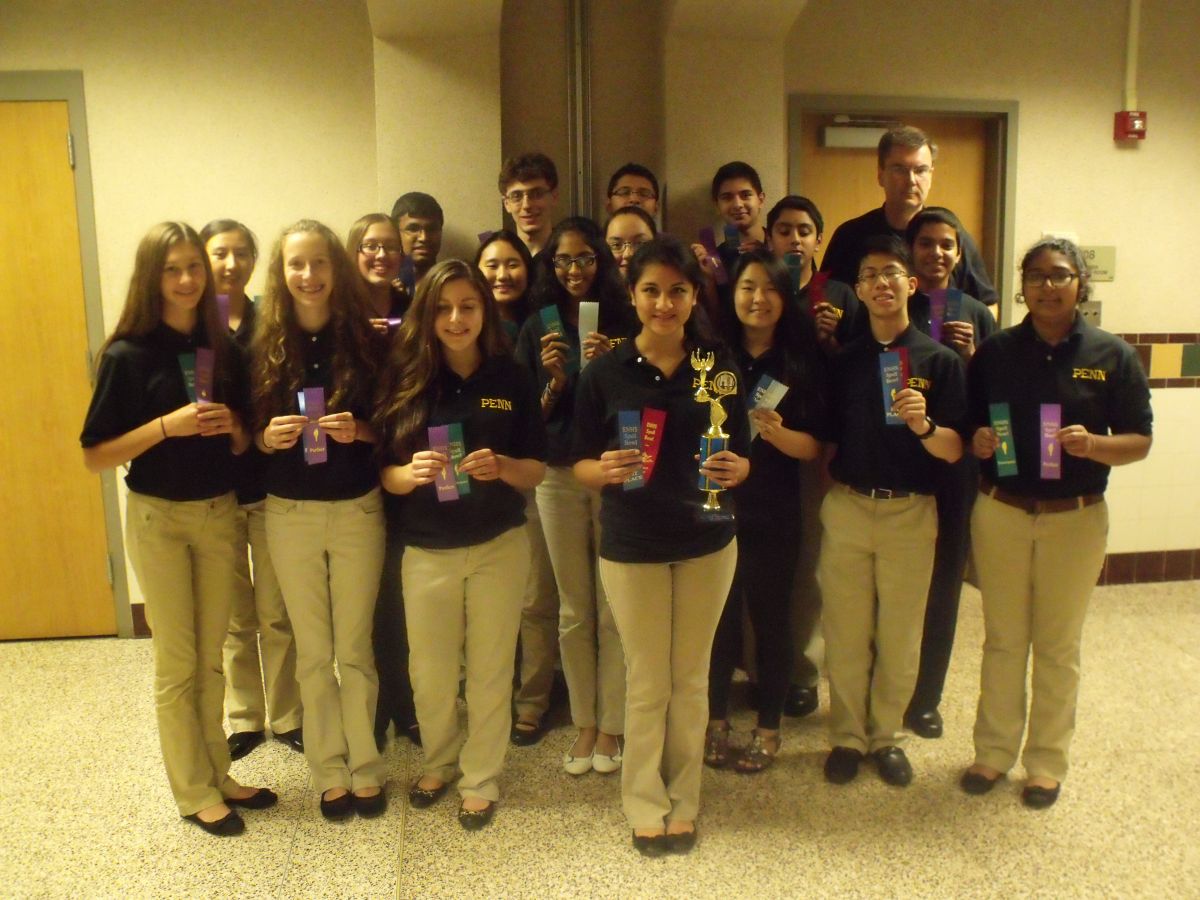 The thirteen-time state champion Penn spell bowl team dominated the competition on Monday, September 15th at the East Noble Invitational.
The team scored an 88 out of a possible 90 points, leaving the competition far behind. The Varisty team members include Michelle Tapp, Muqsit Buchh, Ari Kirsch, Presto George, Max Kirsch, Faihaan Arif, Chris Yun and Disha Waghray. They easily dominated the invitational, as did the JV team.
The JV team scored 71 points higher than any other school's varsity team. These team members are Hannah McGiness, Alice Kwak, Maggie Finnessy, Renee Yaseen, Kamika Arora, Hannah Smith and Athreya Sundaram.
The results for the invitational at East Noble were as follows:
1.)  Penn                               88
2.)  East Noble                    57
3.)  Ft. Wayne Dwenger    52
4.)  Ft. Wayne Carroll       29
5.)  Logansport                   28
6.)  Garrett                          25
7.)  Northwood                   24
7.)  Prairie Heights            24
Congratulations, spell bowl teams, and good luck at your next competition: the Penn Invitational at home on October 2nd!