Blast From the Past: Drive-in Theaters Making a Comeback Since Pandemic

The Coronavirus closure has led over 190,000 non-essential businesses to close nationwide. Among those, chain theaters such as AMC and Cinemark have shut down all 345 of their locations until the quarantine is over. But that hasn't stopped movie-goers from enjoying the theater experience. With people desperately looking for ways to get out of their house, they've found their entertainment in drive-in movie theaters. Where they can enjoy the experience of viewing a feature film, while also maintaining social distancing guidelines. The rise in these theaters has brought a fading piece of history back into mainstream culture.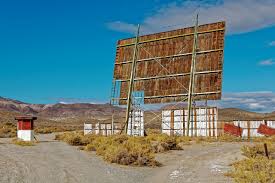 June of 1933 brought the first drive-in theater to Camden NJ. Then, everyone only paid 25 cents per person to sit in their car and watch films on large projection screens. People had been watching films on the big screen for years, but the drive-in was marketed differently. To an automobile-loving society, this was just another activity to do in their car. The concept started with Richard Hollingshead. When his mother was too big for indoor theater seats, Hollinshead put her in a car with a projector on the roof and a sheet tied between two trees. A few other theaters were built after his, but none were as popular until indoor speakers came. By its peak in 1958, 4,063 theaters provided entertainment that families could enjoy. The theaters appealed to the public because of their flexibility and lack of rules. Everyone could bring their noisy children or smoke, and it wouldn't be a problem. Eventually, studios started sending indoor theaters their films for the first run because they could show them multiple times a day, leaving drive-ins only to show B movies.

Today, only 400 drive-ins remain in operation across the U.S. After all of the Coronavirus worries are over this number could be expected to change. Some people could still be worried and going to the drive-in could be their alternative to facing the indoor theaters. If someone decides to visit a drive-in theater today, they should still try to maintain social distancing rules. Everyone needs to stay in their car and keep away from concessions and restrooms as much as possible to keep from potentially spreading germs. Drive-in theaters exist in towns all over Indiana and nearby states, so support your local businesses and stay safe.